FREE T-SHIRT WITH SHURE SRH HEADPHONES
Posted on Mon 05 November 2012 in DJ Gear

To complement Shure's current Snow Patrol Remix Competition, they will be throwing in a cool free t-shirt with all SRH headphones whilst stocks last! We currently have sizes Small, Medium, Large and X Large in stock so if you would like to specify the size that you want, please call us on 01202 597180 or use our Live Chat service and tell us.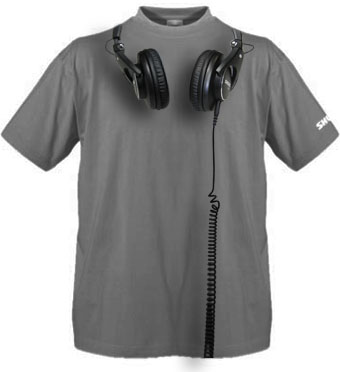 For more information on this offer or qualifying products, please click the links below or give us a call on 01202 597180.
Shure SRH840 Headphones - More Info/Buy
Shure SRH750DJ Headphones - More Info/Buy
Shure SRH440 Headphones - More Info/Buy
Shure SRH550DJ Headphones - More Info/Buy
Shure SRH240 Headphones - More Info/Buy
******If you're interested in buying and you have seen it cheaper elsewhere, please call us or use our
---
As well as receiving our first rate customer service you can also claim money off your next purchase with our loyalty points scheme and receive a 3 year warranty if you sign up to our FREE VIP Club (click here for more infomation). Many of our items also come out on a FREE next-day delivery service to mainland UK customers, so you won't be left waiting!
Also, if you want to keep up with all our latest offers, competitions, news and videos, why not follow us on Facebook and Twitter?