RUDIMENTAL & FOCUSRITE NOVATION
Posted on Tue 31 December 2013 in Computer Music
Focusrite Novation recently caught up with chart-topping dance act Rudimental, who talked about the range of products that they use in their studio and live rigs.
For example, how do Rudimental achieve those big, warm, analogue basses? The secret lies with the Bass Station II!
Rudimental also do all their recording through a couple of Saffire Pro 40 interfaces and an ISA 220 preamp, they use a Launchpad for their DJ work, Impulse 61s as on-stage MIDI controllers, and the Launchkey Mini and Forte for writing and recording tracks on-the-move.
CLICK HERE to read the full interview.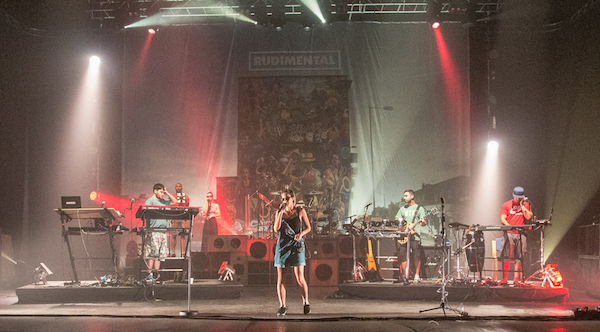 For more information on any product mentioned in this interview, click the links below, give us a call on 01202 597180 or e-mail shop@absolutemusic.co.uk.
Novation Bass Station II - More Info/Buy
Focusrite Saffire Pro 40 Firewire Interface - More Info/Buy
Novation Launchpad S Controller - More Info/Buy
Novation Impulse 61 MIDI Keyboard - More Info/Buy
Novation Launchkey Mini MIDI Keyboard - More Info/Buy
Focusrite Forte Interface - More Info/Buy