FINAL 10th ANNIVERSARY WINNERS ANNOUNCED
Posted on Mon 23 December 2013 in Competitions
As part of our 10th anniversary celebrations, we've been giving away a selection of fantastic prizes every Monday before Christmas. As it's now the 23rd, we've reached our final set of giveaways, so good luck to all those who entered. Our final set of giveaways has been our biggest yet, so take a deep breathe and read on to find out if you are one of our lucky winners. Good luck!
Although the end of the year will bring an end to our 10th anniversary celebrations, if you want to find out more about how we celebrated and the prizes and gifts we gave away, please CLICK HERE.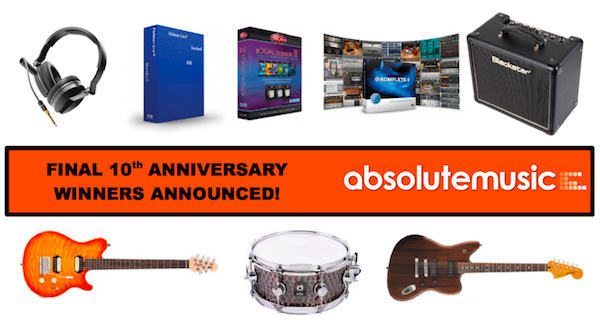 PRO AUDIO PRIZES & WINNERS
A HUGE thanks to Native Instruments, Rob Papen, Ableton and Focal (and their UK suppliers SCV London) for providing our fantastic pro audio prizes this week!
1. Focal Spirit Professional headphones. Winner = Adrian Marsden.
2. Ableton Live 9 (serial download). Winner = Paul Knight.
3. Rob Papen eXplorer II bundle + cap. Winner = Alan Sallabank.
4. Native Instruments Komplete 9. Winner = George Nixs.
To claim your prize, please send us a private message on Facebook with details of where you would like your prize sent to.
CLICK HERE to visit out dedicated Absolute Music Pro Audio page.
FOCAL SPIRIT PROFESSIONAL HEADPHONES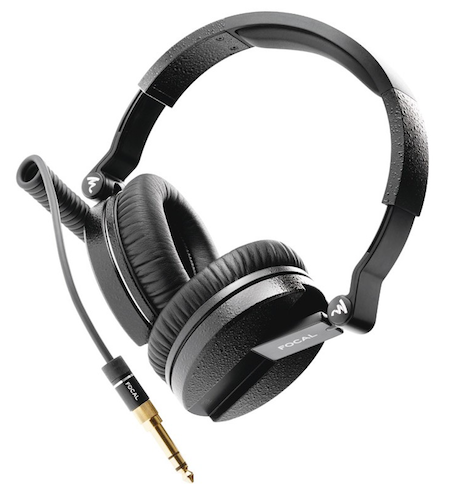 Just a pair of headphones? Think again...
When our very own pro audio salesman, Alex (who also produces deep house under the Zoo Look moniker), forked out for a pair of Spirit headphones for himself, and then started raving about them on his own personal Facebook page, proclaiming them to be 'one of the best pieces of equipment' he has 'ever bought', we became extremely interested. Naturally, we demanded he brought them into the office so that we could all hear them. The result? Now almost everyone in our office owns a pair; I got mine on Saturday! Just check out other Spirit Professional reviews online and you'll realise that we're not the only ones who were blown away when we heard them.
But what makes Spirit Professional headphones stand out? Well, it's mainly down to their incredibly detailed and 'open' sound. You'll hear sonic details through Spirit headphones that lower priced cans will miss out; the first time I heard them, I was struck by a sense of sonic clarity that I hadn't experienced in a set of headphones around this price point before. In fact, when A/Bing them with my other headphones, it honestly felt like a sheet had been lifted up between my ears and the headphones when I put on the Spirits. In a strange way, it didn't even feel like I was listening through a pair of headphones, such was the difference in sound quality. I know that the phrase 'crystal clear' is banded about too readily in marketing speak, especially in the pro audio industry, but 'crystal clear' is exactly how I would describe the Spirits.
Such is my confidence in these headphones that I would actually consider mixing an entire track in them; in fact, I might give it a go at some point. In the past, I've found that headphones have been good for highlighting certain problems in a mix, but I would never have dreamt of mixing properly through them. Actually, I've tried it before and the result wasn't a particularly successful one. I recall the resulting mix had a very weak bass presence in particular. However, the Focal Spirit Professionals appear to have an extremely flat response across the entire audible frequency range, which makes me very trusting of them.
One lucky winner's ears are going to be in for a real treat this Christmas!
CLICK HERE for more information on Focal Spirit Headphones
ABLETON LIVE 9 (SERIAL DOWNLOAD)
http://www.youtube.com/watch?v=hF9eY065XaY
As a user of Live 9, I can confirm that this is one heck of a great prize - ideal for studio and/or live work. I've recently switched over to it from Logic, as its design makes it quick and easy to get ideas down and test different compositions. It really suits the way I work. I've also now got a Push controller, which makes working with it even more fun and hands on!
In recent years, the popularity of Ableton Live has grown and grown. Although Ableton Live allows you to work with a horizontal timeline view (as is common with most other DAWs), Ableton also allows you to switch to a matrix-style clip-view, allowing you to create and trigger clips in any way you want, which is great for creating on-the-fly remixes if you're performing live, or for auditioning different compositions when creating a track.
Another big advantage of Ableton Live software is that it allows you to quickly edit audio clips in the main window. For example, you can transpose, stretch and warp audio without ever having to open up a sampler. You can even create automation envelopes inside individual clips, which makes automation a lot less fiddly.
On top of this, Ableton Live 9 comes with a host of great-sounding instruments and effects, and there are plenty of hardware units out there (e.g. Ableton Push, Novation Launchpad S, Akai APC40, etc.) that make working with it even more hands on.
Another of the great feature of Ableton Live 9 is that it comes with a load of tutorials (and there is plenty more unofficial information available online), so it's great for beginners. As well as the manual, Ableton comes with step-by-step tutorials that take you all the way from setting up your system to recording audio and creating beats.
If you want even more from Ableton, then there is also the Suite version, which provides a shed-load more samples, loops, instruments and effects, as well as support for the innovative Max for Live, allowing you to create your own plug-ins.
CLICK HERE for more information on Ableton Live 9
CLICK HERE to view our range of Ableton products, including education versions, upgrades, controllers and money-saving bundles
http://www.youtube.com/watch?v=l3xu04ixLMI
We were recently contacted by none other than software synth guru, Rob Papen, who kindly offered to donate some of his awesome software for our final giveaway!
We were extremely excited by this, as Rob Papen synths are undoubtably up there with the best in the industry, with a loyal following of professional artists including Armin van Buuren, Noisia, Dave Stewart, Teddy Riley and many more. However, which instrument would Rob be donating? The wall-shaking SubBoomBass? The ultra-versatile Blue? Blade, with its unique additive synthesis engine? Predator, which is superb for creating aggressive, analogue-style leads and basses? Or perhaps Punch, an amazing percussive instrument that combines sampled and synthesised drums?
Well, Rob took us all by surprise and is sure to make someone's Christmas, because he generously agreed to donate his full eXplorer II package, which contains all of these software instruments, PLUS Rhythm Guitar Synth, along with RP Distort, RP Delay and RP Verb plug-in effects!!! As if that wasn't enough, he is also going to throw in a Rob Papen cap!!! What a top bloke!
We'll give a brief description on each product included in this bundle:
1. Rob Papen Blue: an ultra-versatile synth that combines a variety of different synthesis engines, including FM, phase distortion, wave shaping and subtractive.
2. Rob Papen Predator: although obviously this one is a digital synth, Predator models the warmth of analogue sound. A superb synth for in-your-face basses and leads.
3. Rob Papen Blade: most synths on the market use subtractive synthesis technology, but Blade opens up your world to additive synthesis. As such, Blade allows you to create unique sounds that are impossible to model on most other synths.
4. Rob Papen Punch: an instrument that combines sampled and synthesised percussion. It comes packed with loads of presets for various genres and it's got some fantastic atmospheric loops in there.
5. Rob Papen SubBoomBass: the perfect soft-synth for creating wall-shaking basses. Also has a handy built-in step sequencer.
6. Rob Papen Rhythm Guitar Synth: a software instrument for creating electric and acoustic guitar grooves. It also features a sequencer and synth effects.
7. RP Distort: an innovative distortion effects plugin.
8. RP Delay: a delay plug-in with built-in filters, LFOs, a reverser and more.
9. RP Verb: an advanced, transparent and musical algorithm reverb with easy controls.
Looking for a package that will allow you to produce almost any synthesised sound you can imagine, from deep sub basses, to tearing leads, shimmering pads, crazy effects, percussion and more? Is so, the eXplore II bundle is most definitely for you!
CLICK HERE for more information on the Rob Papen eXplorer II bundle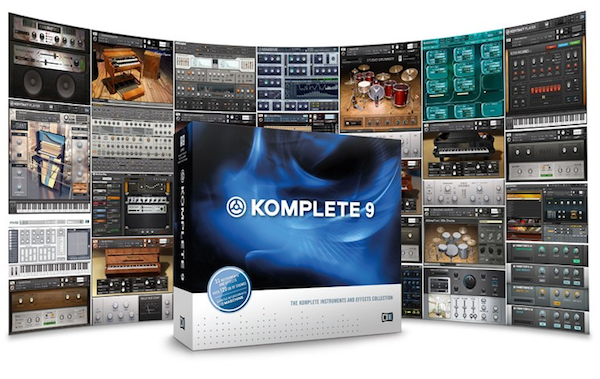 With 33 instruments and effects and over 120GB of samples, the Komplete 9 bundle is a must-have product for any studio! Komplete has without doubt been one of the most popular plug-in bundles over the past few years, and you'll hear sounds from its included plug-ins in chart and underground records across the world.
Some highlights of the Komplete 9 package include Massive (a highly flexible synth with easy modulation set-up and plenty of advanced features), Battery 4 (an innovative drum sampler), Kontakt 5 (an advanced sampler that comes with a shed-load of sonic content), FM8 (a frequency-modulation soft-synth), Reaktor 5 (which lets you create your own synths), Absynth 5 (fantastic at creating beautiful atmospheric soundscapes) and so much more.
Whatever type of music you create, or whatever sound you're after, Komplete 9 has something in there for you, from big synth basses and leads to realistic acoustic piano and strings, natural (or unnatural drum grooves), tribal percussion and everything else in between. There are even some included processing plug-ins, such as Solid EQ, Solid Bus Comp and Solid Dynamics.
If you own a Native Instruments Maschine groove production unit, then you're in for even more of a treat, because Komplete and Maschine integrate extremely well with each other, to create a fantastic hands-on studio set-up.
CLICK HERE for more information on Komplete 9
CLICK HERE to view all of our Komplete 9 products and money-saving bundles 
GUITAR PRIZES & WINNERS
A HUGE thanks to Blackstar, Ernie Ball and their UK suppliers Strings & things Ltd., and Fender for providing our awesome prizes for this week!
1. Blackstar HT-1R combo amp. Winner = Matt Turner.
2. Sterling Music Man AX30CRB electric guitar (cherry red burst). Winner = David Terry.
3. Fender Modern Player Jaguar electric guitar (black transparent). Winner = Peter James Scott.
To claim your prize, please send us a private message on Facebook with details of where you would like your prize sent to.
CLICK HERE to visit out dedicated Absolute Music Guitars page.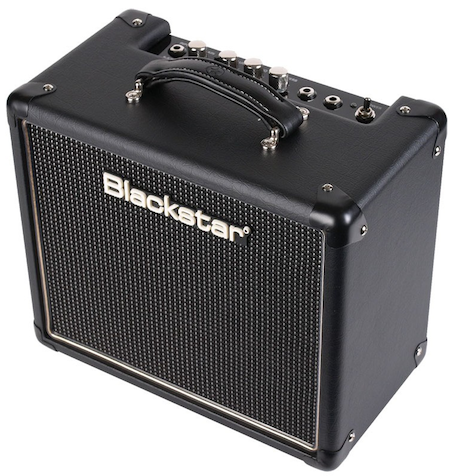 The Blackstar HT-1R is a fantastic studio and practice amp, with built-in reverb. Featuring  Blackstar's ISF (Infinite Shape Feature) technology, the HT-1R gives you infinite adjustment over the amp's characteristics and tone. Using ISF, you can take your sound from the UK to the USA and anywhere in between.
The Blackstar HT-1R also features a line input, so you can hook up and MP3 player and jam along, so it's also ideal for practicing.
CLICK HERE for more information on the Blackstar HT-1R combo guitar amp
STERLING MUSIC MAN AX30CRB ELECTRIC GUITAR (CHERRY RED BURST)

Based on the Music Man Axis Super Sport, the AX30 is loaded with an SBMM Vintage Tremolo Bridge, H/H pickups, 5-way switching and a beautiful book-matched, quilted maple top.
Finished in a Cherry Red Burst finish, this guitar is going to make someone extremely happy this Christmas!
CLICK HERE to view our range of Sterling by Music Man electric guitars
FENDER MODERN PLAYER JAGUAR ELECTRIC GUITAR (BLACK TRANSPARENT)

Fender's Modern Player Jaguar is a lean, mean and stripped-down version of the classic Fender model. It features a pair of single-soil Modern Player MP-90 pickups on a sans-pickguard mahogany body, along with a C-shaped maple neck and rosewood fingerboard.
The Modern Player Jaguar also features 21 medium jumbo frets, three-way toggle switching, Jazz Bass-style control knobs and a vintage-style Adjusto-Matic bridge.
Our prize is finished in a black transparent finish and we think you'll agree, it looks absolutely gorgeous!
CLICK HERE to view our range of Fender Modern Player Electric Guitars
DRUM PRIZES & WINNERS
A HUGE thanks to Natal (and their UK suppliers, Marshall Amplification) for providing our awesome prize again this week!
1. Natal 10" Hand-hammered Copper Snare Drum. Winner = Steve Emotion Robinson.
To claim your prize, please send us a private message on Facebook with details of where you would like your prize sent to.
CLICK HERE to visit out dedicated Absolute Music Drums page.
NATAL 10" HAND-HAMMERED COPPER SNARE DRUM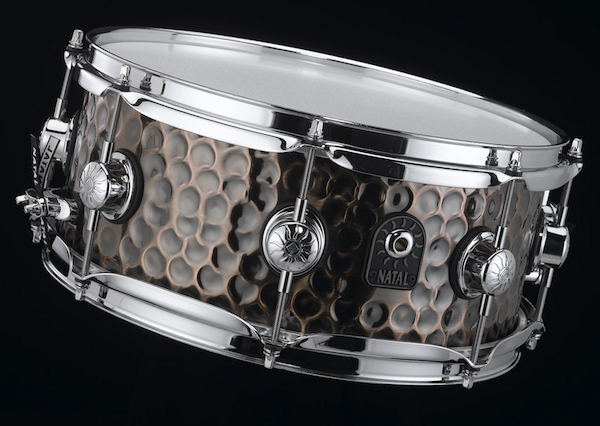 This 10 inch hand-hammered snare features a 1mm thick steel shell with an impressive copper finish. The shell is hammered entirely by hand, which creates a warmer, lower tone.
During the hammering process, care is taken to avoid hammering around the seating of the lugs and the throw-off to ensure that they fix flush to the shell.
The snare itself is fitted with 'Sun' double lugs, Tri-Throw snare mechanism, Tru-Tune tension rods, 2.3mm chrome hoops, 20 strand snare wire, Natal branded snare ribbons and a Remo head.
Please note that as stated in our competition terms and conditions, ALL PRIZES MUST BE CLAIMED BEFORE THE END OF 2013.