New Orange Tremlord 30 Guitar Amplifier
Posted on Tue 12 February 2019 in namm-2019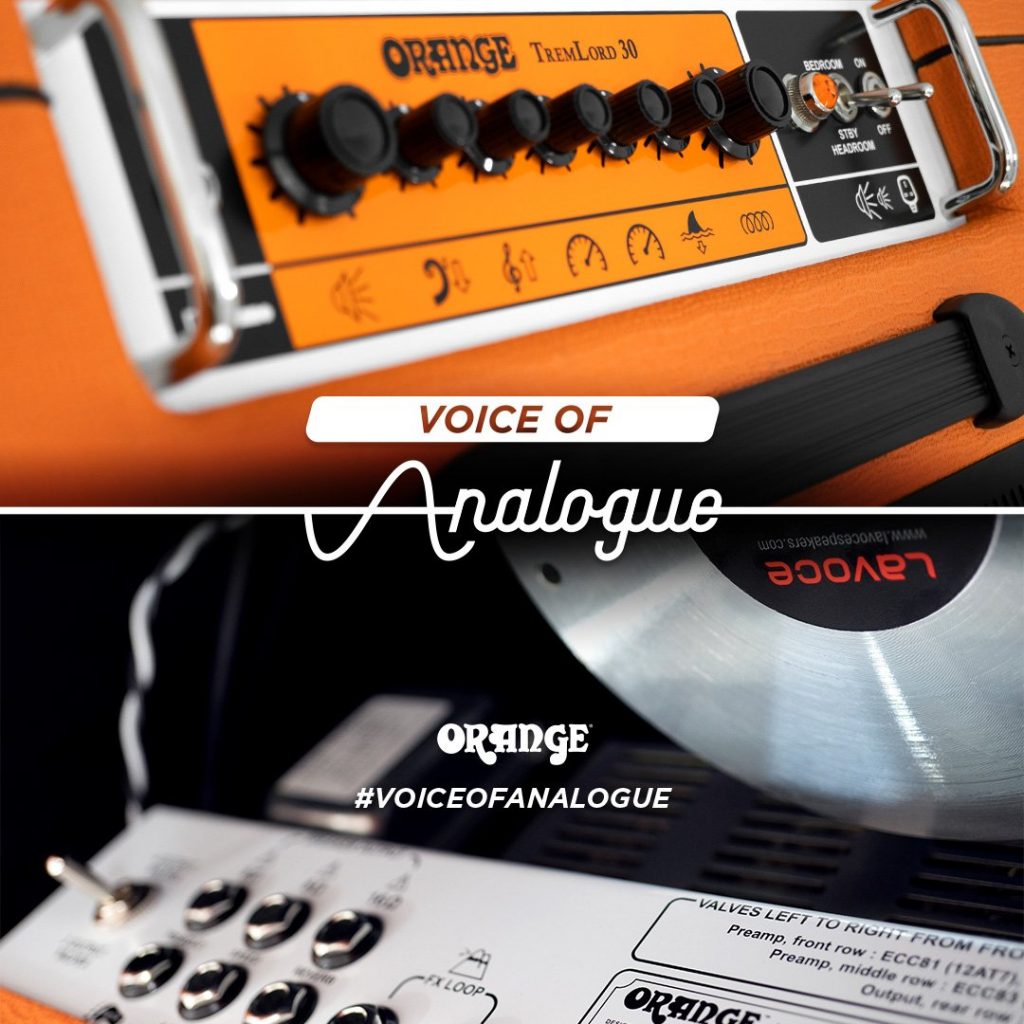 Orange is probably the most instantly recognisable amp brands out there and that does need any explanation as to why. Now they are expanding their already impressive catalog of amps with the new Tremlord amplifier. First let's have a brief catch up as to how we got here.
In early October 1968, Orange Amps didn't exist; the company was called Orange Music – which meant the Orange Shop selling secondhand guitars and amps. Orange found they couldn't acquire new gear. It seemed the regular industry channels were closed off to newcomers.
"That was a problem," Cliff explains. "None of the major brands—Marshall, Fender, Gibson, anyone—would supply us. We just couldn't get new equipment."
Cliff had no choice but to make his own amps if he wanted to keep his dream alive, having been given the brush-off by all the major manufacturers when he tried to buy new equipment from them to retail in the Orange Shop.
"It made us design and build our own amps. We got them made with a company called Matamp, up in Huddersfield, run by Mat Matthias. He built the amps for us up there and we fiddled around with the circuitry a bit to get it right. The first band to use them was Fleetwood Mac: they bought a whole set of equipment.
This proved to be a very good move as Orange went on to be one of the defining sounds of the 70s used by countless era defining artists such as Jimmy Page, Paul Kossoff, and Toni Iommi. Without going too deep into the company's history , let's just say they lost their way a little during the 80s and 90s but the brand took new direction when they introduced the Tiny Terror in 2006 and immediately had another hit on their hands. I remember when that little amp was launched and there was scarcely a stage around that time that didn't have one of these little monsters on it.
Orange's success with the Tiny Terror put the brand at forefront of peoples minds when buying an amp and it ushered in a plethora of copycats that are still producing 'lunchbox' amps to this very day.
Never a company to sit idle, Orange only produced this amp and a few variants for a few years but ultimately dropped it from the product from it's catalog at the height of it's popularity. Although some of the spin-offs are still in production.
They turned their sights towards the heavier end of the musical spectrum and catered for the high gain audience for a few years with a multitude of amps that were able deliver a tight and articulate sound that played well with pedals, but things seem to be coming full circle as they have just introduced something completely the opposite: a 50s styled super clean amp with valve driven Tremolo and Spring Reverb.
Enter the Tremlord 30 combo. This is seemingly Orange's homage to the Fender Deluxe Reverb if I ever saw one, albeit one with a more European accent as I will discuss with you.
Ade Emsley AKA Orange Ade, has been with the company since the late 90s, hired by Cooper to help reinvigorate the somewhat stagnant line of Orange amps at the time. Ade has been instrumental in Orange's rise back to the top and the Tremlord is just another step along that journey.
An analog nerd at heart, Ade has made it very clear his favourite tone's come from EL84 which goes someway to explaining why they can be found in many of Orange's designs over the years. The Tremlord is a 4x EL84 design that sounds nothing like you would expect. This setup usual conjure the sounds of a Vox AC30 or similar style amp but the new Tremlord is very clean.
Another nod to a more European voiced Deluxe is in the speaker choice. An Italian designed Lavoce loudspeaker is a very interesting choice as this is a company known for their HiFi speakers and basically unheard of in the guitar world. Ade, tried many a speaker during the R&D of this amp and settled on this rather left field choice, this guy knows a thing or two so who are we to argue?
Let's get back to that Tremolo circuit shall we? Instead of the usual speed and depth controls you will find a second speed control, this means you can set one to fast and the other to slow and foot switch the two on the fly. This could lead to some interesting implementations in the right hands!
To round off this simple bu effective package, the valve driven 2-spring long reverb tank will provide all the lushness you will ever need.
The now obligatory Headroom/Bedroom switch can be found on the face plate. When in Bedroom mode this lowers the wattage for home use to avoid eviction notices. Headroom give you your full 30 watts when you need to move some air!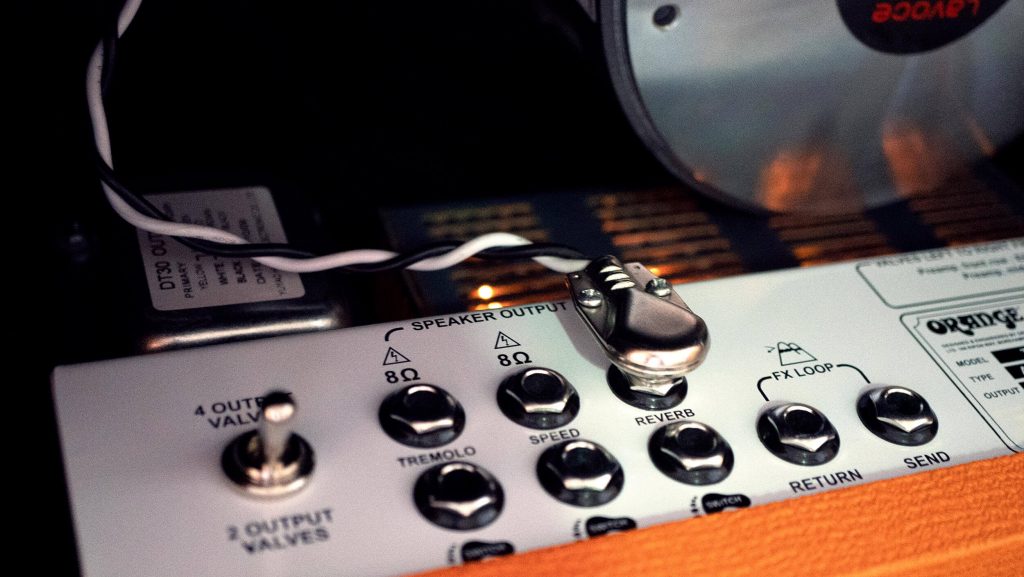 Although simple, I find this amp intriguing. When I was learning to play, amps had to do everything. Multiple channels catering to every drive sound you could want, multiple effects, effects loops, foot switches 2 foot wide and a minimum of 50 watts. Now we have come full circle to single channel lower wattage amps that were popular back in the 50s. these amps play nicely with your prized effects.
Effects are driving the guitar amp buying market, Orange may not be carving the way forward like they did with the Tiny Terror but it's good to see that they are following their nose on this one and producing a multitude of amps that are useful, sound good and athletically pleasing.