Shure SE Series Sound Isolating Earphones
Posted on Tue 21 March 2017 in entries
The Shure SE Series Earphones. What's the difference between each set and what pair is best for you… the performing musician
In this video we are going to be looking at the SE215, 425, 315 and 535. So if you're looking to spend between £90 to £400, we've got you totally covered in this video.
We'll be also covering how well they fit, How does the sound Isolation fair up and how good is the overall sound?
Right off the bat, once I fitted these earphones in, I realised that they're in there to stay.
If the Shure Earphones don't fit you right away, you get extra customised tips straight out of the box for a more personalised fit, which is an added bonus for me as I've always had trouble with other earphones popping out of my ears all the time.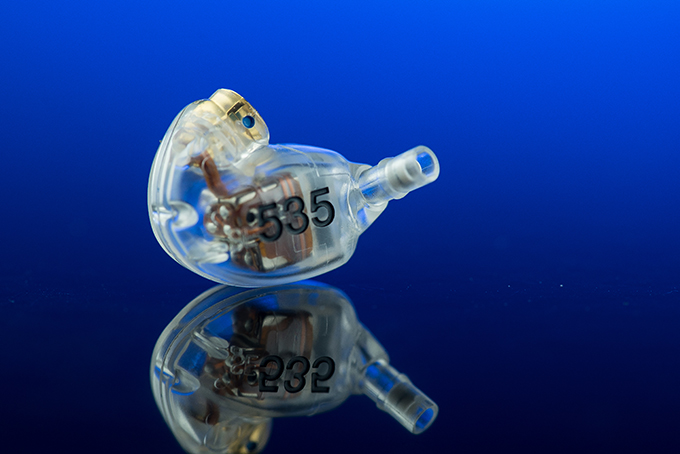 Shaking my head side to side as you can see these earphones are not going anywhere.
Upping the game again, I decided to jump around a bit to see if I could get them to pop out at all. And once again, these earphones stayed in perfectly and didn't fall out once.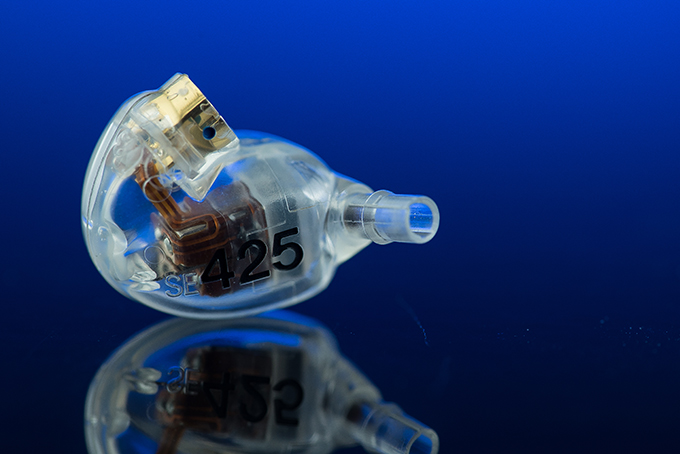 Build Quality
Another great feature about theses Shure Earphones is the ability to replace the cable if you've damaged them in any way. And this is across the whole range here. With a little bit of force, they pop out fairly easily. Just make sure you match red to right and blue to left when switching them out.
It's only when you get to the internal workings of each model you can see why they are priced differently. Initially, it all boils down to the Micro Drivers.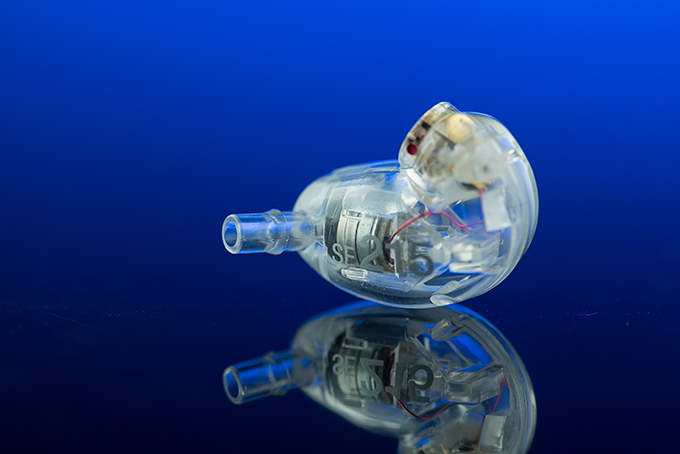 You Have Single dynamic, Single, Duel, Triple and Quad High Definition.
Basically, the more drivers you have, the better frequency and sensitivity response you will get from the audio you are listening to.
In addition with the more expensive models, you do get a decent carry case, cleaning tools and more replacement earbuds.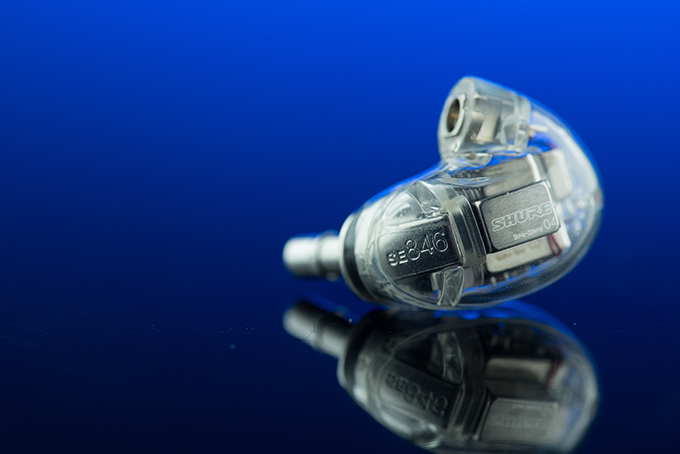 Audio Quality
So let's talk about the sound quality you get.
Immediately after listening to the single drivers you can definitely hear a little more bass in the Dual drivers in comparison. Then listening to the Triple drivers; they seem to expand the sound range even more.
Across the whole range, the Shure SE earphones boast up to 37dB of sound isolation. I didn't need to increase the volume at all due to the noise of the outside world.
Going to put this to the test though by having my main man Ben to play a drum kit behind me.
After that little test I can definitely say that these series of Shure earphones do an amazing job at isolating the sound.
Don't get me wrong, I can hear that there is something going on behind me, but what I'm getting in the buds themselves is clear as day and thanks to the 37db of isolation,  it doesn't distract me from the audio I'm hearing through them either.
Final Thoughts
My personal favourite set would have to be the SE535, they really jumped out at me after listening to the SE215s.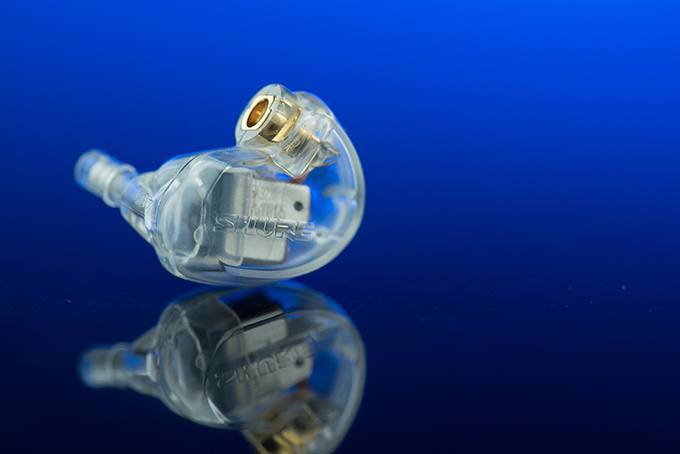 I'm not saying that the other earphones are bad compared to this set. It's just that the difference between the single, single dynamic and dual drivers are so marginal that I would probably just go for the triple. I only heard a significant difference once I listen back between the single and triple drivers. I don't know if that's because I've given my ears a good battering in the past when I've been gigging or rehearsing. Regardless, the SE535 are the ones for me.
Hope this video has helped you out with your buying decision and I will catch up with you in the next one.