Native instruments Special offers
Posted on Thu 26 November 2015 in entries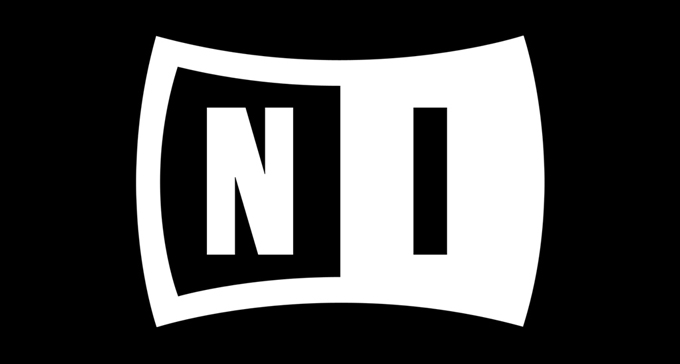 1. Komplete Kontrol - Discount on Komplete Kontrol S25, S49 and S61, running now and ends on January 11th.
2. Maschine Expansions Promo - Worth over £300! - Starts Thursday November 26th
3. Komplete Audio 6 at £139. Starts November 26th 4PM.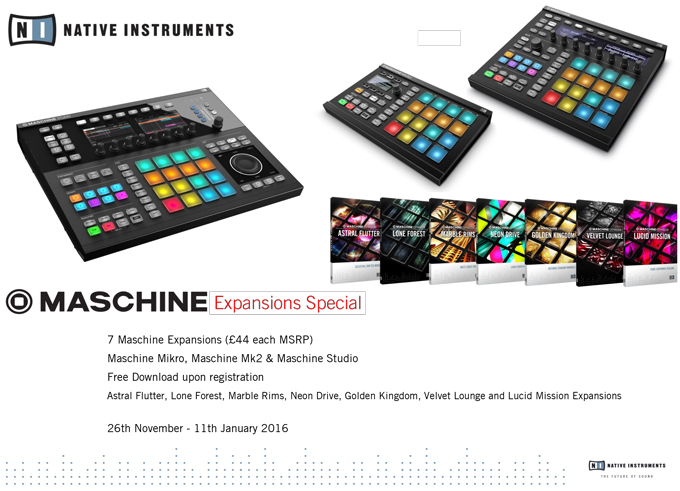 7 Maschine Expansions (£44 each)
Maschine Mikro, Maschine Mk2 & Maschine Studio
Free Download upon registration
Astral Flutter, Lone Forest, Marble Rims, Neon Drive, Golden Kingdom, Velvet Lounge and Lucid Mission Expansions.
OFFER RUNS 26th November to 11th January 2016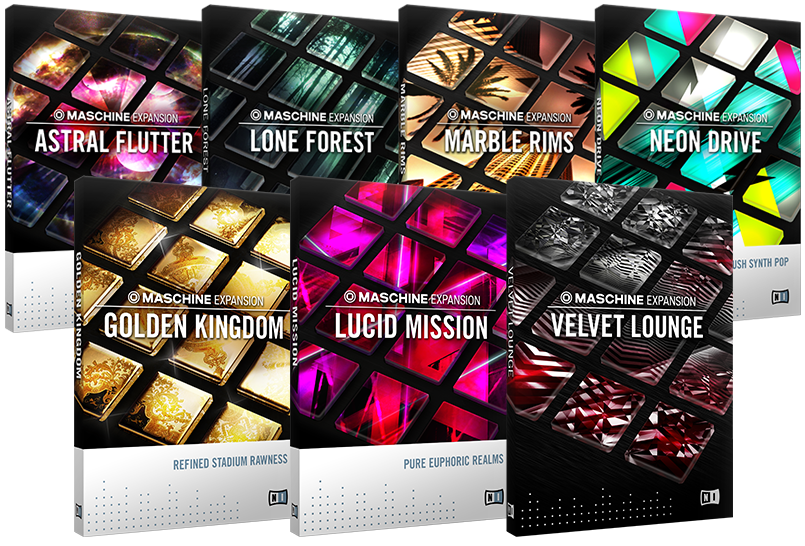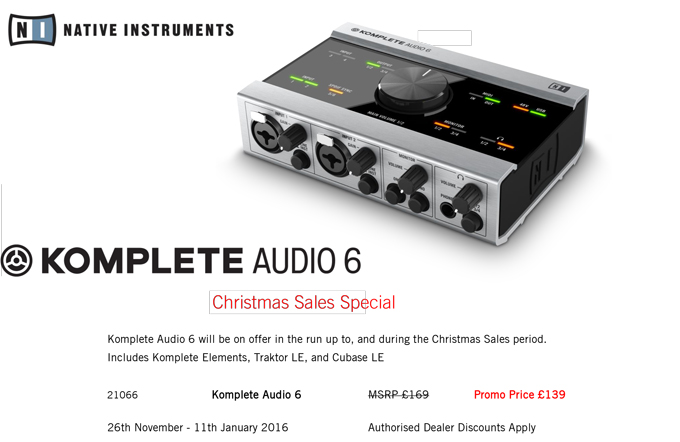 FOR MORE INFORMATION GIVE US A CALL ON 01202 597180 OR E-MAIL SHOP\@ABSOLUTEMUSIC.CO.UK.