Komplete 10 Announced
Posted on Wed 03 September 2014 in entries
http://www.youtube.com/watch?v=o_9Xg_kqJls
Native Instruments are famed for producing the most comprehensive virtual instrument and effects bundle available. NI have announced the next incarnation of their incredible software bundle – Komplete 10 and a new instrument to control the thousands of sounds in the shape of the Komplete Kontrol S-Series keyboards.
Komplete 10 consists of 39 separate software products with over 12,000 sounds, with the Ultimate version boasting 75 products and over 17,000 sounds – everything NI have created to date.
Up until now it has been difficult to navigate these vast sound collections, but NI have changed the game with a keyboard controller series that promises to speed up workflow and allow you to get the most out of Komplete.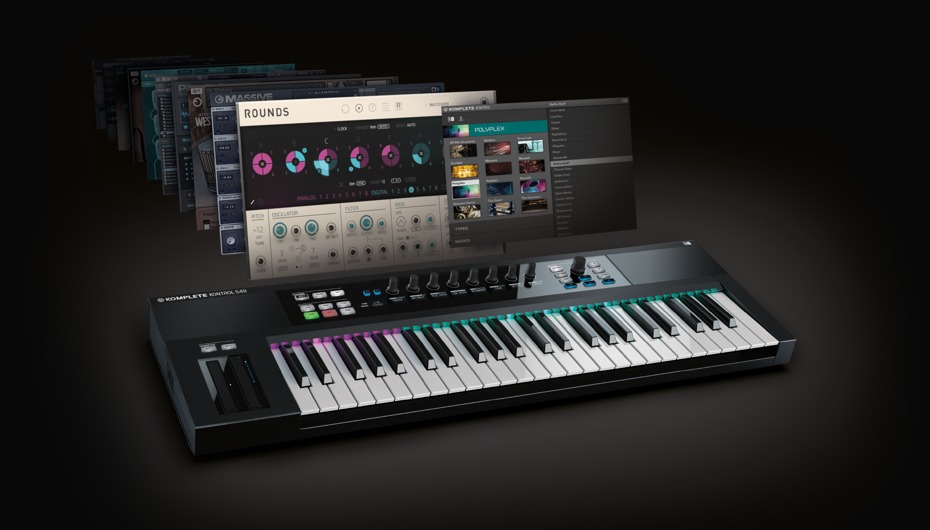 Meet the Kontrol S-Series keyboards – designed with Komplete in mind, a brilliant keyboard action from Fatar with aftertouch, unique "Light Guide" individual key LED system and KOMPLETE Browser to turn the world's favourite software package into a physical instrument.
http://www.youtube.com/watch?v=o_9Xg_kqJls
Used in conjunction with the Komplete Browser software, the Kontrol S unlocks the entire Komplete sound collection using a tag-based browsing system. Once you have loaded a sound, the 8 rotary knobs and tactile touch strips on the Kontrol S become the instrument. No more mouse and screen – pages of parameters can be accessed right at your finger tips.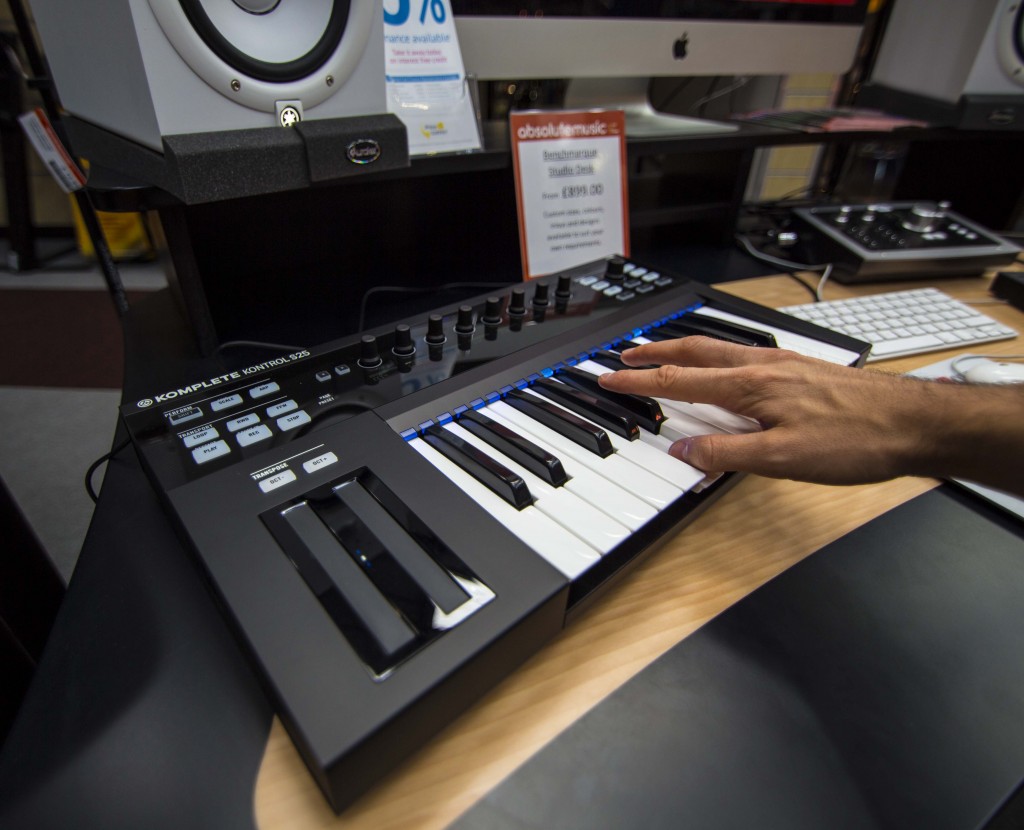 The Kontrol S-Series keyboards (available in 25, 49 and 61 note versions) is compatible with Komplete 9 and Komplete 10, and will be available in early October 2014.
Komplete 10 will also be available from 1st October.
FOR MORE INFORMATION ON ANY OF THESE PRODUCTS, GIVE US A CALL ON 01202 597180 OR E-MAIL SHOP\@ABSOLUTEMUSIC.CO.UK.