SAVE £20 ON FOCUSRITE ITRACK STUDIO
Posted on Thu 16 January 2014 in Computer Music
The iTrack Studio bundle consists of on iTrack Solo audio interface (for computers and iOS devices), a studio-quality Focusrite microphone, headphones and a mic cable. Until the end of February 2014 (or while stocks last), you can grab all of this for just £179.99! All you need is a computer and/or iPad and you've got what you need to start recording your own tracks (please note that you will need an appropriate adapter to connect to an iPad, available from the Apple store).
The iTrack Solo is a 2-in, 2-out USB 2.0 device, featuring one of Focusrite's renowned preamps, a guitar input and a stereo output. Hence, the iTrack Solo is an ideal interface for solo recording artists.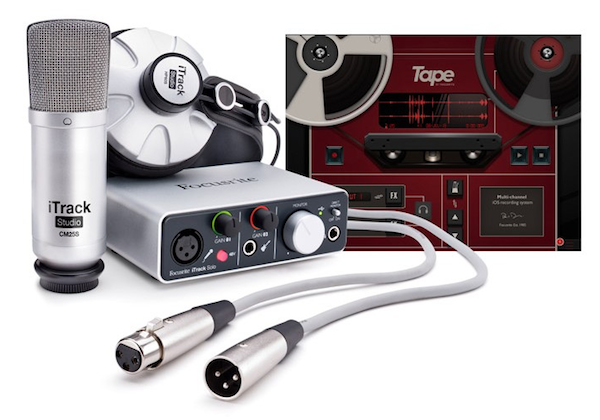 For more information on the Focusrite iTrack Studio bundle, click the links below, give us a call on 01202 597180 or e-mail shop@absolutemusic.co.uk.
Focusrite iTrack Studio - More Info/Buy