Competition: ADAM Audio launches 'Studio to Go'
Posted on Tue 14 March 2017 in Uncategorized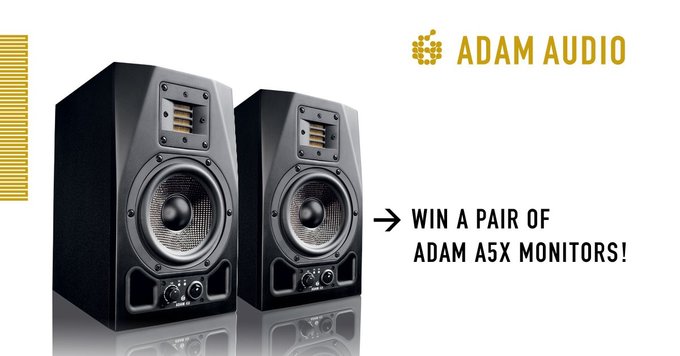 A staple brand in our studio monitor demo room, and in some of our own recording studio setups at home, ADAM Audio has launched a competition, encouraging you to show off your mobile recording studio and win a set of A5X Monitors.
ADAM Audio has just announced the launch of its Instagram #StudioToGo Photo Competition, where you are invited to upload a photo of your mobile recording setup in action. Grand Prize in the competition will be a pair of Adam A5X monitors, and additional prizes will include a pair of ADAM A3X studio monitors and a merchandise pack.
If you are a travelling artist, if you like working on the road or you just want to try something new, ADAM Audio are asking you to put a photo of your mobile setup on Instagram and share it with the whole community! Include a small description of your setup, along with the hashtags #ADAMAudio and #StudioToGo and then complete the quick form on the competition webpage (click here) to formally enter and the team at ADAM Audio will check it out.
The rules and requirements of the competition are pretty simple. They are looking for the best photo of a mobile recording setup that is not housed in a studio environment but taken on the road, in your tent, car, tour bus, etc. The photo of your mobile setup has to include studio monitors (any brand and model is eligible). That's it! You have until 12pm on 31st March 2017 to upload your entry. More details can be found here: www.adamaudio.com/studiotogo