ANDY MUNRO TO ACHIEVE LIFETIME ACHIEVEMENT AWARD
Posted on Fri 23 August 2013 in General News
We are extremely pleased to hear that acoustician Andy Munro has been recognised for his exceptional work in the industry and will be receiving a Lifetime Achievement award at the first ever Pro Sound News Awards on 19th September at Ministry of Sound in London.
Andy's past work involves co-founding Dynaudio Acoustics in 1990, who are still going strong with their range of professional monitors; designing the sE Munro Egg monitors, which employ a unique egg-shaped design (amongst other things) in order to achieve a clear, professional sound; and of course designing our purpose-built studio monitor auditioning room in our Bournemouth pro-music superstore (see image at the foot of this article)! Andy now runs Munro Acoustics, where he works with a small team of acoustic and architectural experts with an aim of delivering high-fidelity sound for various situations.
Congratulations Andy, you deserve it mate!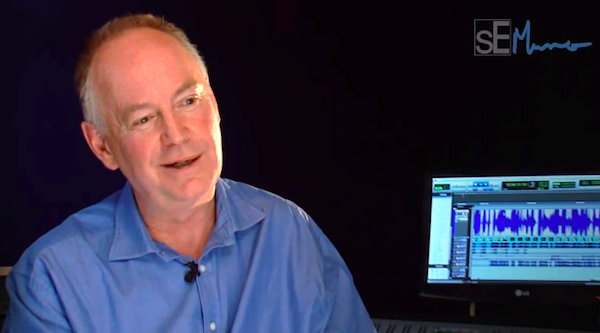 For more information on sE Munro Egg monitors, click the links below, give us a call on 01202 597180 or e-mail shop@absolutemusic.co.uk.
sE Munro Egg 150 Monitors - More Info/Buy
sE Munro Egg 150 Monitors & Stands Bundle - SAVE £££s!!! - More Info/Buy