Zildjian A-Custom 25th Anniversary Ride Cymbal
Posted on Fri 01 September 2017 in entries
In 1992, the Zildjian A Custom Series broke new ground in cymbal manufacturing techniques and is now considered one of the most iconic and popular cymbals in the world. A Custom is universally recognized for its bright, cutting sound, brilliant finish and is played by many top International artists across all genres of music.
In honor of A Custom's 25th anniversary, this September, Zildjian are launching a Limited Edition 23" A Custom 25th Anniversary Ride cymbal. Only 1,000 are in existence worldwide (only 30 of these are heading to the UK!) and each cymbal is numbered 1 to 1,000 and is personally signed by Craigie Zildjian, this personal touch adds a unique feature to an incredible sounding cymbal. The 25th Anniversary Ride features symmetrical hammering, a brilliant finish, a clear and cutting bell and is crashable with a medium thin weight for a well-balanced sound.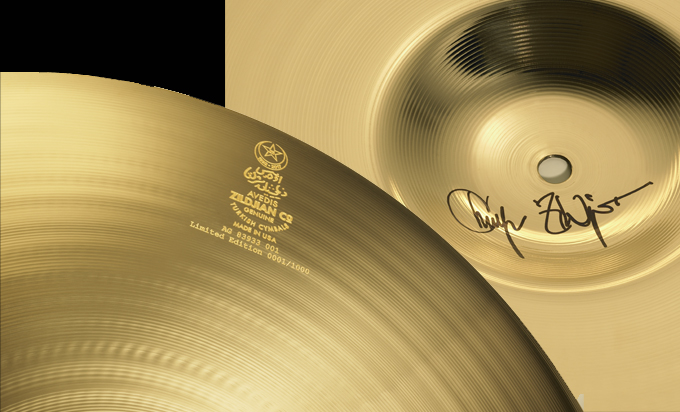 This is your chance to own a piece of history, so purchase one before all 1,000 cymbals are gone.
This Limited Edition 25th Anniversary Zildjian A Custom Series Ride comes in a durable commemorative cymbal box that includes a certificate of authenticity. The cymbal is securely packaged with foam corner inserts and contained within a copper-infused polyethylene bag. This is a box you will want to keep to commemorate this special anniversary.
We are expecting to see this special cymbal in late September but will surely get snapped up very quickly, so get in touch to reserve yours!