VST Plugins in Propellerhead Reason 9
Posted on Fri 28 April 2017 in entries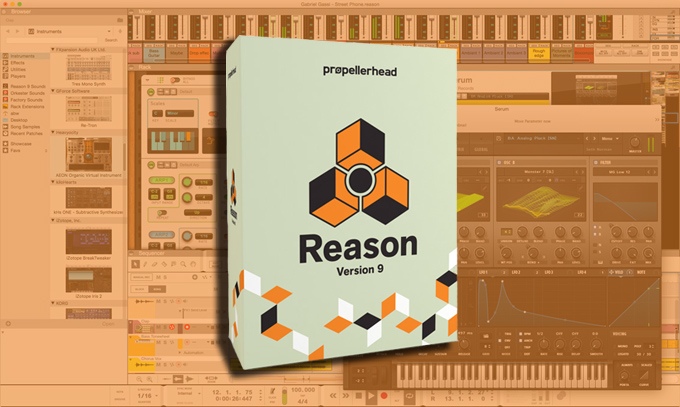 According to Propellerhead and their numerous customers, one of their most frequently requested feature upgrades was for VST plugin support in Reason 9. After much waiting, this has now become a reality.
Launching on 29th May 2017, Reason 9.5 is a free update for Version 9 users and addresses the lack of VST support. The new version is currently in its final stages of beta testing, which anyone with a registered copy of Reason 9 can contribute to. Propellerhead have said that 9.5 will support any 2.4 compliant VST instrument or effect. Reason will find any VST plugin that you have installed on your computer in the usual way, the plugin can then be found among Reason's own devices and Rack Extensions in the browser.
Keeping in mind that VSTs are created by third parties, there is often a question of stability (which is why Reason has resisted VST support until now and why Apple Logic still doesn't allow VSTs). However, Propellerhead have announced that they have a crash protection system in place that means the software will attempt to detect crashes in the VST and prevent the plugin from crashing Reason.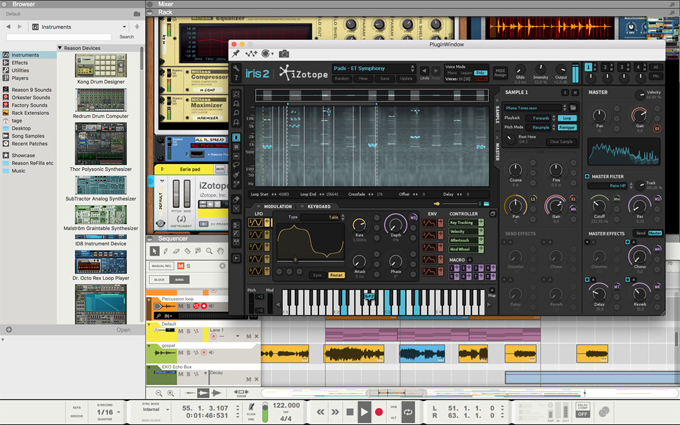 Reason 9.5 will allow users to use popular VSTs such as those by iZotope
If you already own Propellerhead Reason 9 then version 9.5 will be a free and simple update from 29th May. If you purchase Reason after this date, you will automatically receive the updated version as standard. If you are currently using an older version of Reason, now is a brilliant time to upgrade and doing so only costs £99 from any previous version, click here to buy the upgrade.