Unofficial 'Numanova' Sound Pack for Novation UltraNova and MiniNova
Posted on Mon 09 May 2016 in entries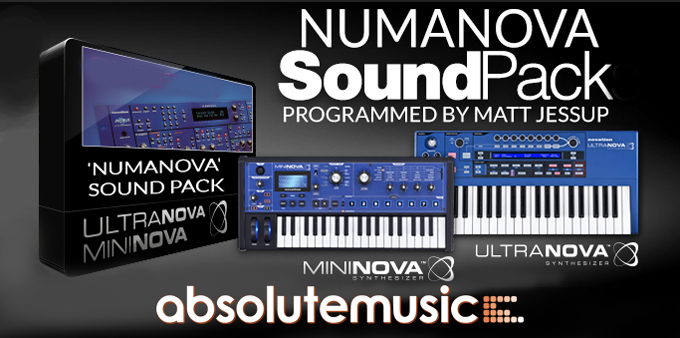 Here's a treat for all you Gary Numan fans out there - a Novation sound pack created by Matt Jessup featuring 50 sounds from classic Numan tracks for the MiniNova and UltraNova...
With the Novas' comprehensive and versatile synth and effects engines, most analogue synth sounds can be recreated, albeit by on-board DSP rather than analogue circuitry. Our good friend Matt Jessup has been busy for the last few weeks delving right inside this little beast, and has produced a dedicated Numan-inspired sound pack that makes full use of this power.

The sound pack gives Novation owners 50 classic Numan sounds to play with, Classic vintage synths including presets from Prophet 5, Jupiter 4, Minimoog, Polymoog and PPG.
To get the pack, you'll need to contact Matt directly on his facebook page.
FOR MORE INFORMATION GIVE US A CALL ON 01202 597180 OR E-MAIL SHOP\@ABSOLUTEMUSIC.CO.UK.