Storeroom Review: UAD Fender 55 Tweed Deluxe Plug-in
Posted on Mon 04 July 2016 in entries
A storeroom special this week. We pop next door to our Recording Studio to have a word with Gareth, our studio engineer, about the Fender 55 Tweed Deluxe plugin from UAD.
Fender® '55 Tweed Deluxe Plug-In. Get all the bloom, chime, and grind of Leo Fender's most iconic amplifier.
Vintage Fender tweed Deluxe amplifiers are the Holy Grail of tone for good reason. Their low-volume clean sounds are pristine and complex. And as you inch the volume upward, you're greeted with sweet, blooming overdrive, before arriving at full-on distorted tube saturation.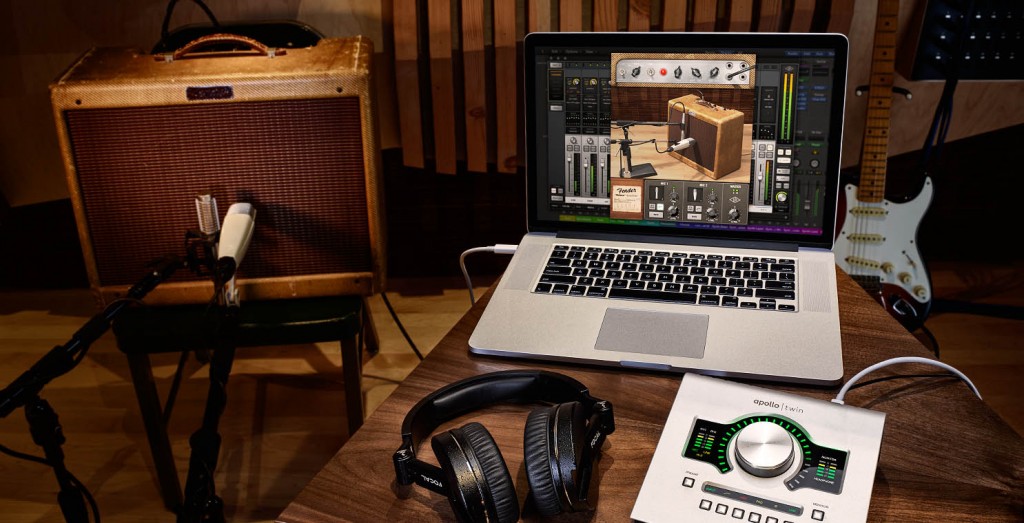 After two-plus years of research and development, Universal Audio is proud to introduce the Fender '55 Tweed Deluxe plug-in for UAD-2 hardware and Apollo interfaces. Designed 100% by the renowned UA algorithm team, this plug-in captures every nuance of a historic tone machine.
Now You Can:
Use your Apollo to track through the only authentic emulation of a 1955 Fender tweed Deluxe amplifier — with near-zero latency
Get the full dynamic range of a classic Fender tube amp — with all of its subtlety and snarl — in a groundbreaking plug-in.
Choose from three different speaker types for a huge range of tones and textures
Record perfect studio amp tones with different microphone combinations and placements, without phase issues
Re-amp previously recorded tracks with any UAD-2 hardware