STOREROOM REVIEW: Vemuram Jan Ray Overdrive Guitar Pedal
Posted on Mon 20 November 2017 in entries
Vemuram Jan Ray - the pedal that truly delivers on all the buzz words we tone hounds love to hear! The guitar team here at Absolute Music take a look at what this pedal has to offer.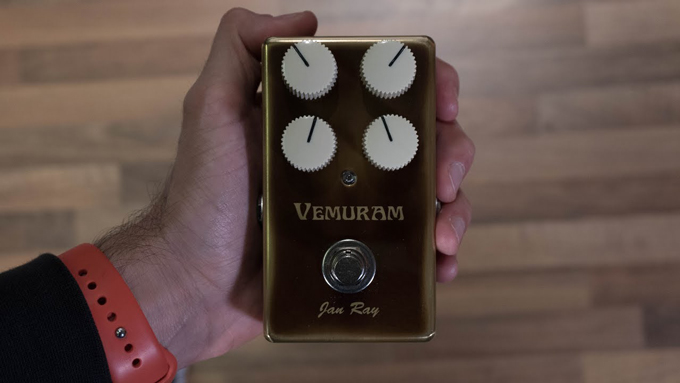 Main Features
Low/medium gain, Fender Blackface inspired overdrive
Uncompressed, transparent tone - won't muddy your original sound
Controls: volume, gain, bass, treble + saturation trim pot (on side of pedal)
True bypass, 9-18VDC
Made in Japan
As used by Matt Schofield, Doyle Bramhall II, Mike Landau, Joey Landreth, Tomo Fujita and more!
Transparent, dynamic, organic, harmonically rich: it's got it all. The magic is in the way it interacts with your amp and guitar, bringing out the best in both whilst never muddying your original tone, and for this we certainly rank it up there with other legendary overdrives such as the Klon and King of Tone.
Here's what Vemuram say about the Jan Ray...
A firm, natural overdrive with a pleasant silky sustain. THE Fender 'Magic 6' sound! An easy to handle overdrive with great sustain without any unnatural compression.
The Jan Ray reproduces that great sustaining, punchy, clear tones of the blackface Fender amps from the 60's. The tone is crisp, with a warm and mellow low end.