Special Offer: iZotope Elements Bundle
Posted on Sat 01 July 2017 in entries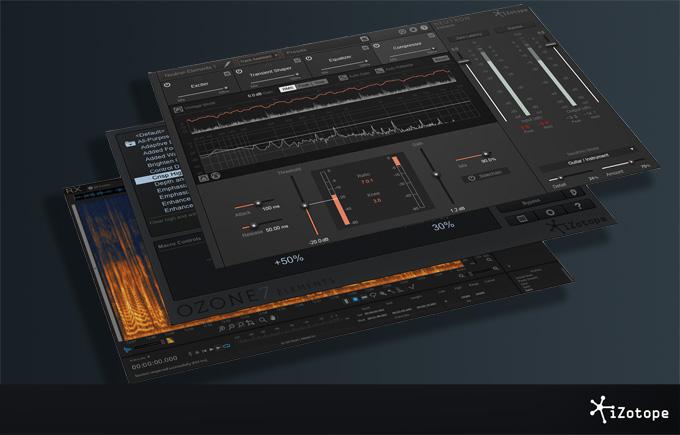 Everything you need for Repair, Mix, and Master The iZotope Elements Bundle combines three powerful, award-winning audio technologies in one package: RX Elements, Neutron Elements, and Ozone 7 Elements. All for only £119!
Neutron Elements
A smarter way to mix for home studios and hobbyists

Achieve unprecedented focus and clarity with the newest mixing plug-in from the iZotope Neutron family of plug-ins: Neutron Elements. Combining the latest innovations in analysis and metering with award-winning audio processing, Neutron Elements gives you the power of Neutron and is included in the Elements Bundle.
Neutron Elements includes powerful new features like Track Assistant and EQ Learn to help you quickly reach an optimal starting point, identify mix issues, and fully wield creative control over all your mix decisions.
RX Elements
Essential audio repair at an affordable price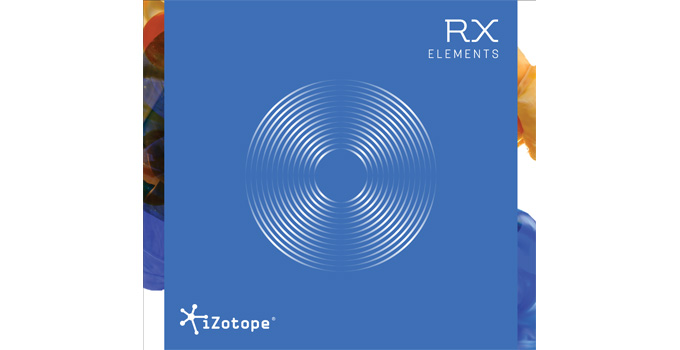 RX Elements is a budget-friendly version of RX designed for small home studios that need the basics. It includes the standalone audio editor and spectral editing so you can visualise your audio and make edits with precision and accuracy.
In addition, RX Elements includes four essential, real-time noise reduction plug-ins that can also be used inside your favorite digital audio workstation, including the critically acclaimed De-noise technology.
Ozone 7 Elements
Mastering Made Easy
Effortlessly get your mixes radio and streaming-ready with Ozone 7 Elements. With best-in-class processing from Ozone 7, this new mastering plug-in enables you to achieve a full, rich, and loud final master with professionally crafted presets and simple macro controls to shape your sound. Ozone 7 Elements includes processing from Ozone's most popular module - its legendary Maximizer.
Ozone's Maximizer has been used by top mastering engineers the world over to bring intensity, energy, and loudness to countless top 40 hits with its renowned IRC — (Intelligent Release Control) technology. Ozone 7 Elements brings this same processing with simplified controls so you can get your tracks up to a competitive level while retaining punch and detail.
Individually this bundle would cost £300, but between now and 1st August you can get it all for just £119! - Click here