Reason 1-9 owners: upgrade and get the new Drum Sequencer for free!
Posted on Mon 04 June 2018 in entries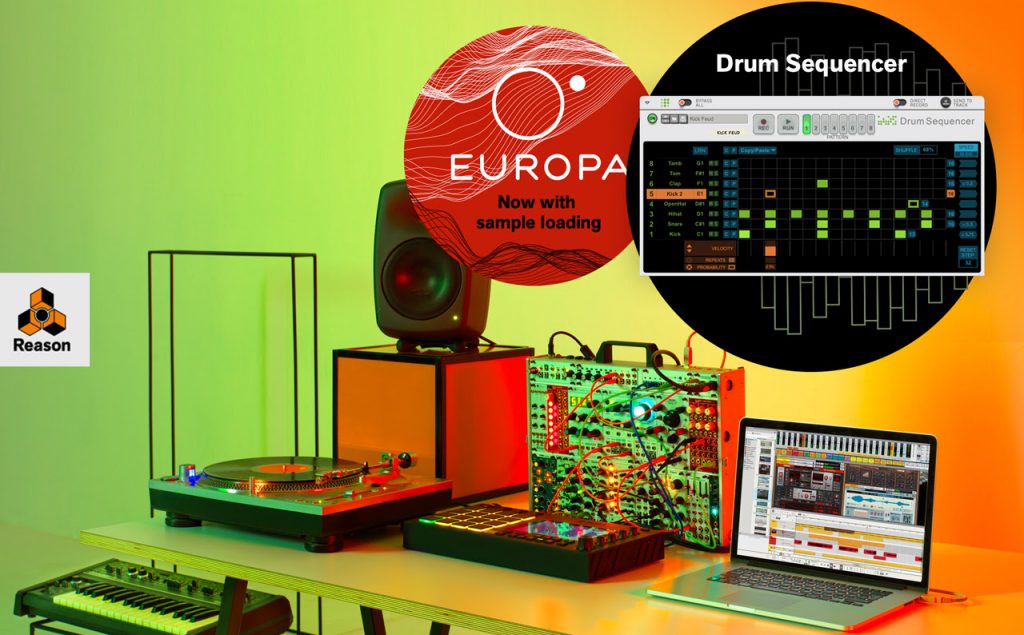 In celebration of the recent release of Reason 10.1, Propellerhead are giving Reason 1-9 owners extra time to upgrade and get the new Drum Sequencer for free!
Now you can get the new Europa by Reason VST/AU plugin and the Drum Sequencer free (total value of £181)!
Reason 10.1 offers a powerful update to Reason's flagship Europa synth and support for a new generation of Rack Extension Players. Now you can load any sample and use as your waveform in Europa's engines. Or load a sample in the Spectral Filter section and use the sample as the filter's spectral multiplier. This new functionality offers endless sound possibilities, and brings Europa to the forefront of creative synthesis
Drum Sequencer is a Player Rack Extension that can be added to any instrument device in Reason. With its powerful-yet-intuitive programming tools you'll be knocking out drum beats faster than ever. With features such as repeats, probability and per-channel time resolution, the creative potential is endless! And the best of all—it adds fun to drum programming. Loads of fun!
Hurry! Drum Sequencer will only be free for Reason 10 owners until June 13, 2018.