New: SONTRONICS SOLO
Posted on Tue 18 July 2017 in entries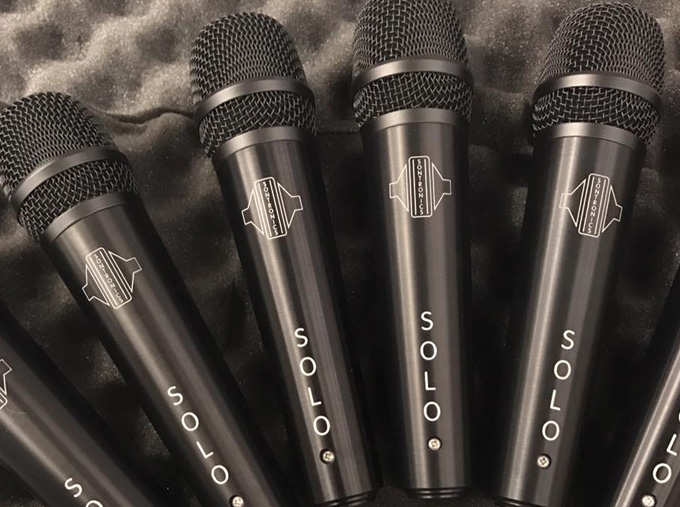 The newest mic release from British brand Sontronics is the Sontronics SOLO, a handheld dynamic microphone that's developed, designed and made in the UK (in actual fact, just 2 miles down the road from Absolute Music HQ!).
The Sontronics SOLO has a super-tight supercardioid pattern with impressive side rejection, making it a no-brainer for use on stage for vocals, guitar amps or drums. Like most dynamic mics, it will work equally well in the studio.
The SOLO is designed to capture all the detail of your source with loads of presence, crunch, bite and depth but requires no EQ, which is a dream come true to all live sound engineers out there.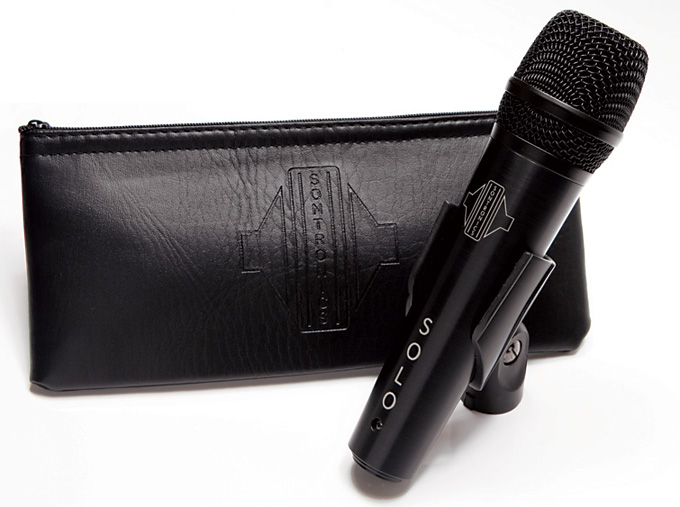 During the development and beta-test stage, Sontronics SOLO was tested by various engineers in various venues (Sontronics is renowned for thoroughly beta-testing all its mics) and all agreed that it way outperforms similar dynamic mics and even microphones that cost four or five times the price.
Sontronics SOLO is made from solid aluminium with anodised finish and a beautifully etched logo, and it feels substantial but not too weighty in the hand. The SOLO is supplied with a mic clip, thread adaptor and zip-up, leather-look, padded pouch, in fully recyclable packaging, also made in the UK.
The Sontronics SOLO is going to revolutionise the world of live sound, and is a must-have for vocalists, guitarists and drummers whether you perform on stage or record in the studio or at home.
Supercardioid dynamic microphone
Excellent off-axis rejection
Presence, depth and detail
No EQ required
Mic clip and storage/transport pouch included
Amazing for vocals, guitar amps and drums
Use on stage or in the studio
Designed, developed and made in the UK
Polar pattern: Supercardioid
Frequency response: 50Hz - 15kHz
Sensitivity: -50dB ±2dB
Impedance: ≤600 Ohms
Connector: Three-pin XLR
Power: Phantom power NOT required
Dimensions: 190 x 47 x 47mm
Weight: 792g