New Fender American Original Series Guitars and Basses
Posted on Sun 21 January 2018 in entries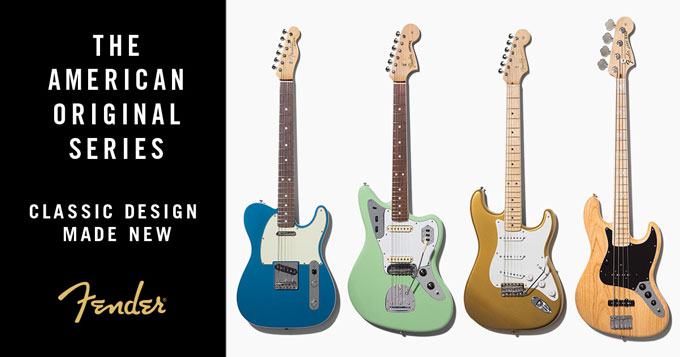 Just like last year when Fender rebranded the outgoing American Standard with the new American Professional range in the run up to the NAMM trade show, Fender just announced the new American Original series of guitars and basses to replace the American Vintage line. So what's the difference?
The new Fender American Original Series electric guitars and basses unite classic 1950s, '60s and '70s models with distinct modern enhancements. As the name states, these are American-made and vintage-inspired instruments, putting them at the top of the product tree, taking more than a significant nod from the most desirable models of the '50s, '60s and 70's. In total there are 11 models (around 30 variations when you take the different finishes and options into consideration).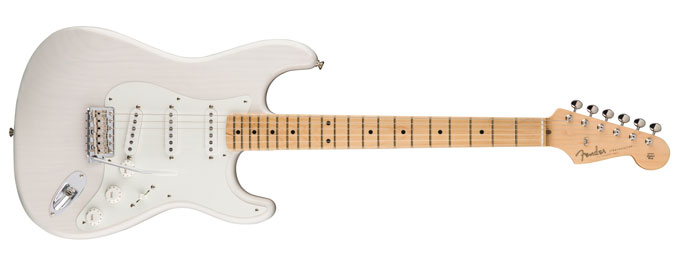 American Original '50s Stratocaster
American Original '50s Stratocaster, Left-Hand
American Original '50s Telecaster
American Original '50s Telecaster, Left-Hand
American Original '50s Precision Bass
American Original '60s Stratocaster
American Original '60s Stratocaster, Left-Hand
American Original '60s Jaguar
American Original '60s Jazz Bass
American Original '60s Jazzmaster
American Original '60s Precision Bass
American Original '70s Jazz Bass

Across the range there are thirteen classic Fender colors available on these electric guitars and basses: Aztec Gold, White Blonde, 2-Color Sunburst, Olympic White, Candy Apple Red, 3-Color Sunburst, Butterscotch Blonde, Fiesta Red, Lake Placid Blue, Surf Green, Ocean Turquoise, Natural and Black.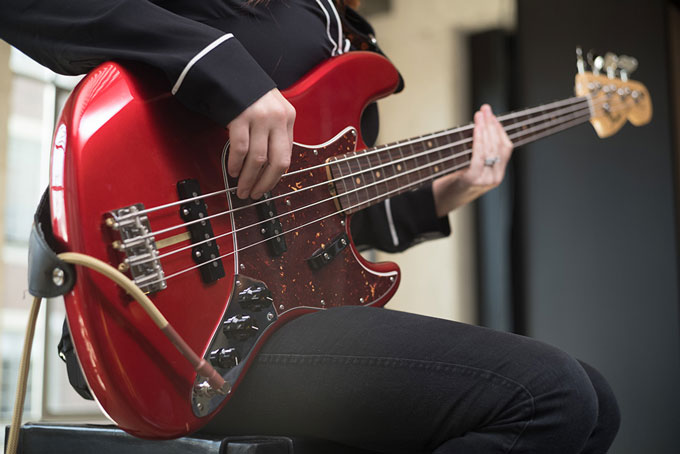 "American Original guitars are a tip of the hat to Fender's timeless designs, which remain enduring and relevant tools of creative expression," said Justin Norvell, SVP Fender Products. "Even though models like the Stratocaster and Telecaster were introduced decades ago, the design was perfect and the form factor remains largely unchanged because we got it right the first time. If you're looking for a fresh take on authentic, period-correct and accurate versions of Fender guitars and basses from the '50s, '60s and '70s – the American Original Series is the best new choice out there."

So what's different about the American Original series? The new line brings together vintage-style design cues, as well as modern fingerboard radii and switching. Other key features include: vintage-style hardware (such as tuners and bridges), vintage-tall frets, body radii and neck shapes, lacquer finishes, original-spec pickups, classic Fender colours and those very cool vintage-style cases.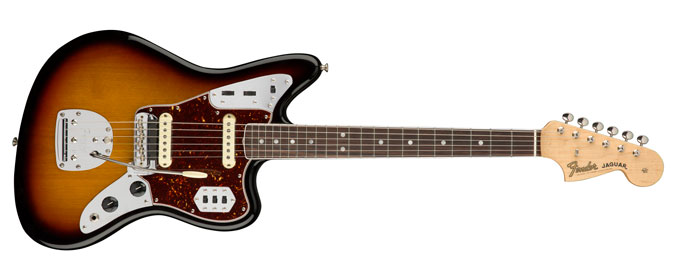 The aficionados out there will be pleased to know that, despite shipping and logistics issues, Fender have kept rosewood in the fretboards rather than opting for pao ferro, which recently replaced rosewood on their standard models due to difficulties in shipping outside of the USA because of CITES regulations. Although the switch to pao ferro has been generally positively received Fender clearly wanted to be as period correct as possible with these new guitars.
Obviously, it's going to be tough to pick a favourite, and with 30 unique SKUs to choose from, there is something for every player. However, here's my top 5 picks from the range to keep an eye open for when they arrive in stock here at Absolute Music