New: Boss RV-500 Reverb and MD-500 Modulation Pedals
Posted on Fri 23 June 2017 in entries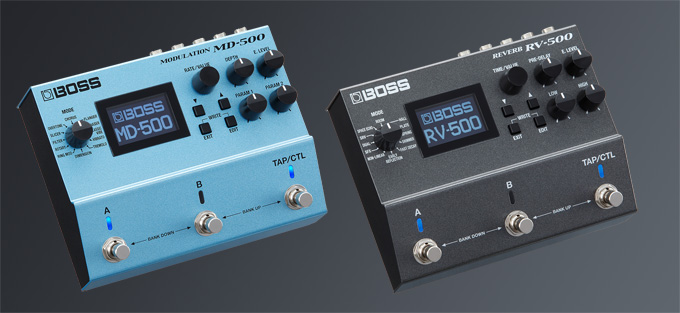 BOSS has just announced two new guitar pedals, the RV-500 Reverb and the MD-500 Modulation, both with 32-bit/96 kHz AD/DA, deep programmability, and advanced features.
These new pedals join the previously released DD-500 Digital Delay. Carrying on the DD-500 benchmark, the RV-500 and MD-500 offer musicians unlimited creative capabilities with technology that Boss has become renowned for.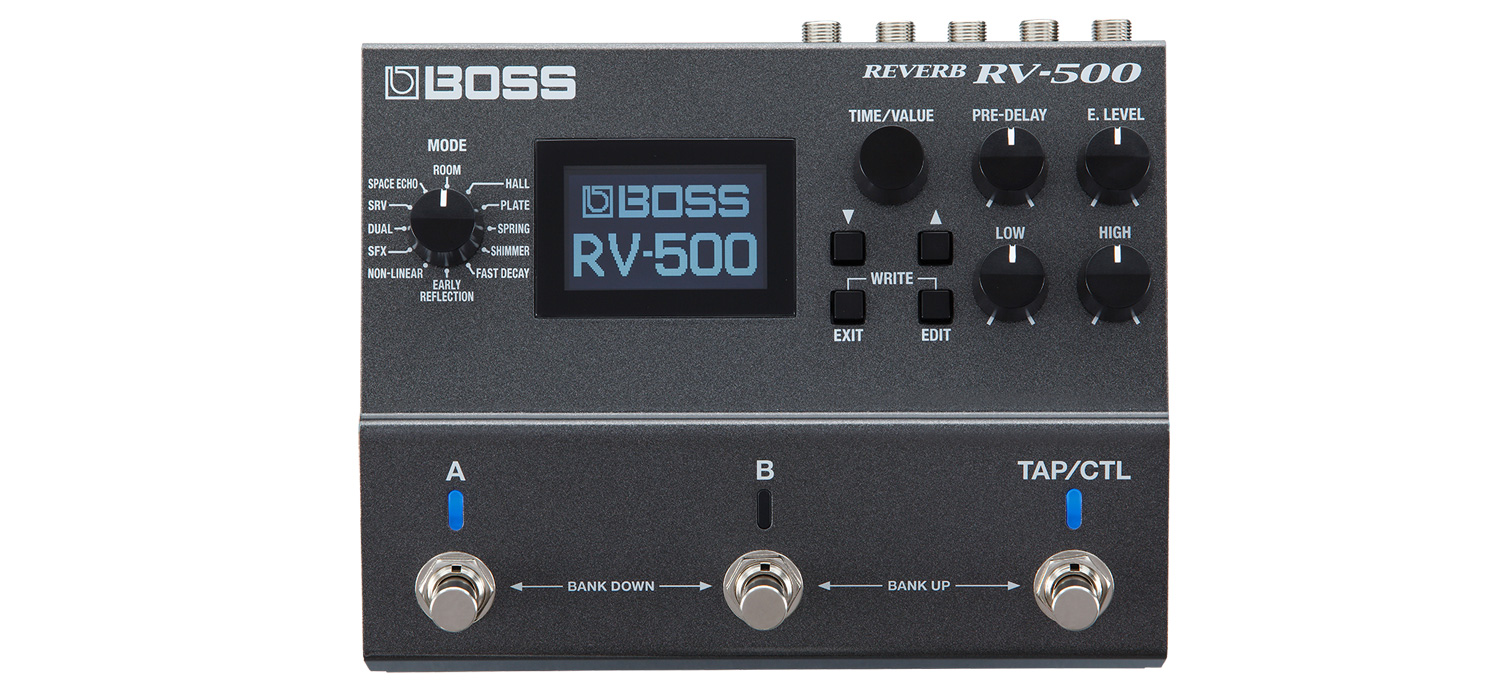 The Boss RV-500 Reverb pedal features 12 modes and 21 reverb types from the usual suspects of Plate, Hall, Room and Spring to the more adventurous SFX, Space Echo and Non-Linear. All of which have sound-shaping parameters like modulation, ducking, and EQ. Thanks to the powerful on-board DSP, players can access a full-featured digital delay with modulation along with every reverb, and even use two patches at once with Simul mode.

Just when you thought it couldn't get much more in-depth, take a look at the connectivity...in the back of the Boss RV-500 is a plethora of ports, such as MIDI I/O, support for an external footswitch/expression control, and a USB socket for connection to the free RV-500 Editor/Librarian software, allowing the user to be in complete control of their sound and save their own presets for instant recall. Another feature that is worth mentioning is the selectable Carryover function that allows reverb tails to continue when you change to a different patch go to bypass.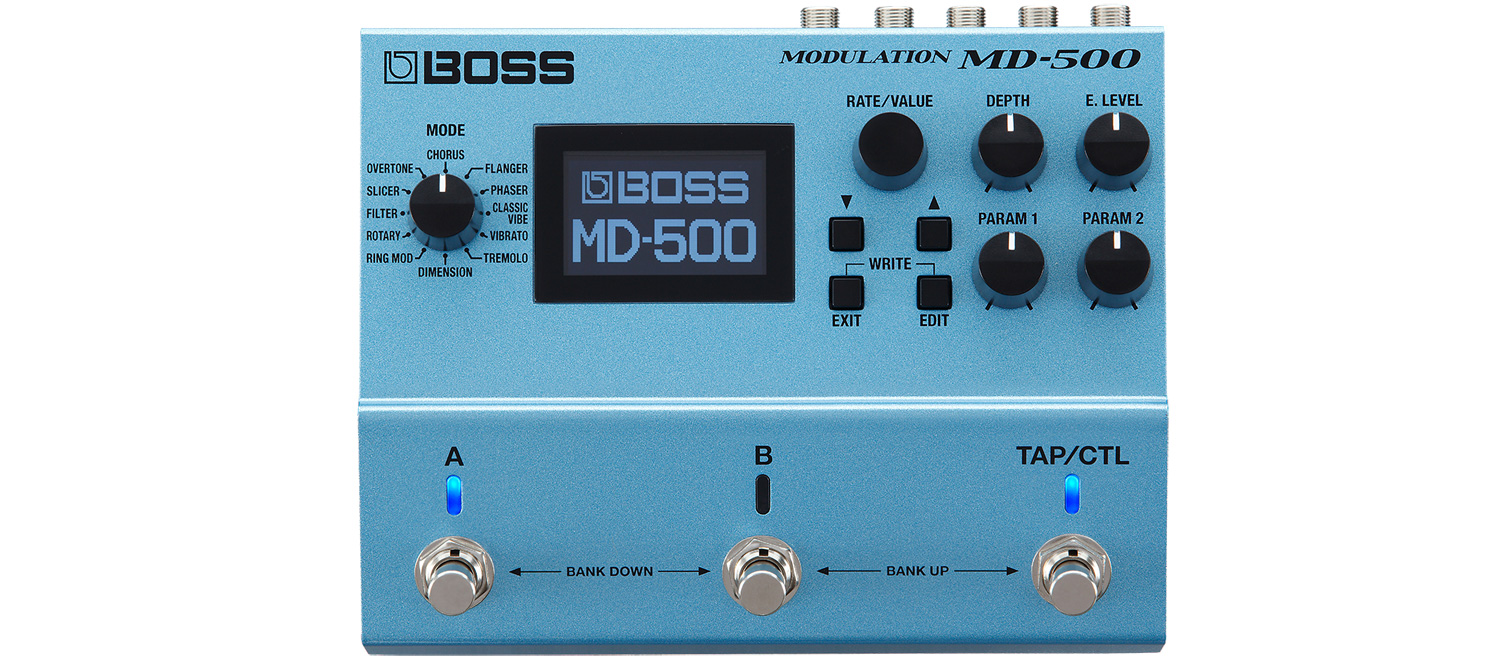 Launched alongside the RV-500 is the versatile Boss MD-500 Modulation pedal. The MD-500 provides 12 modes and 28 different mod effects. Included are BOSS's famous chorus and Roland's legendary Dimension D, plus flanger, tremolo, phaser, vibe, slicer, ring mod, and more. Many effect modes include advanced Prime variations newly developed for the MD-500. Similar to the RV-500, the MD-500 also has a Simul mode enabling use of two patches at once, while the Insert Loop function lets the user position mod effects around external pedals for the best sound.

Tech spec-wise, on the MD-500 pedal you will find 32-bit AD/DA, 32-bit floating point processing, and 96 kHz sampling rate throughout, The Boss MD-500 also has USB connectivity for editing the patch parameters on your computer. There's plenty of scope for tweaking the sounds on the large LCD screen, giving you top-level access to essential adjustments like depth and effect level, plus two parameter controls that change depending on the selected effect type.
These two new pedals from Boss have already sparked many discussions comparing them to Strymon pedals. By the looks of the specs, it is quite possible that there might be a bit of a fight on the cards, unfortunately we will have to watch the preview videos below and wait until August to find out for sure. Let us know your thoughts in the comments section below!
The Boss MD-500 Modulation Pedal is available to pre-order now at £339.00 and the Boss RV-500 Reverb pedal is also available to pre-order for £339.00.