New: Bitwig Studio 2
Posted on Tue 07 March 2017 in entries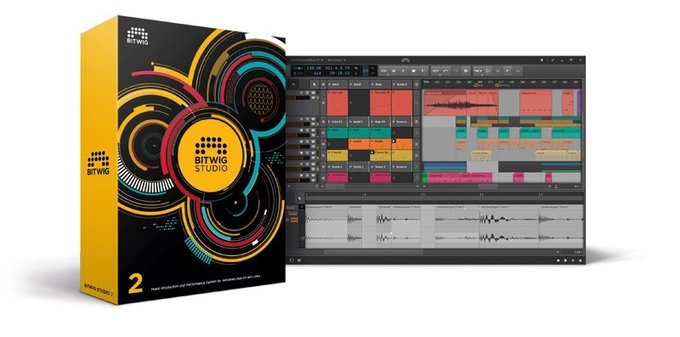 The Bitwig is back! More devices, new modulation system and greatly improved workflow.
Released back in 2014, the first iteration of Bitwig Studio was the first music production software to combine linear and non-linear sequencing on Windows, macOS and Linux. Combining cutting edge technologies like plug-in crash protection and a flexible user interface, alongside a fast workflow experience for keyboard, mouse and touch screens.
Bitwig Studio users have been treated to regular updates and improvements since its launch but the makers have been cracking on with a whole new version in the background and it finally saw the light of day when Bitwig Studio V2.0 was released on 28th February.
The newest version of Bitwig Studio will see a lot of new features and upgrades, including an entirely reworked modulation system. Each device in Bitwig Studio 2 (internal devices and external plug-ins) have modulation slots where you can load an unlimited number of individual modulators. Bitwig Studio 2 comes with 24 brand new modulators; from standard modulators like envelopes and LFOs - to more unique modulator types like Random, Select-4 and Math. Modulators can also be interconnected for dynamic and expressive sound design possibilities.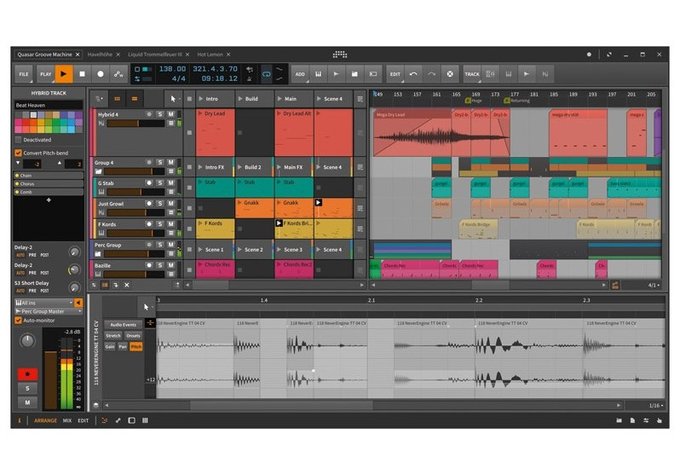 Not only has the modulation system seen an overhaul but a whole lot of new devices have been added, such as spectrum analyzer, phaser, pitch shifter, 'treemonster' (an organic zero-crossing amplitude controlled ring modulator), multi-note, note harmonizer, note length, note echo, note latch and note velocity.
Another very welcome addition is that you can now create fades and crossfades for audio clips in the arranger timeline or audio editor. Additionally, you can create fades for audio events inside clips - for more flexible editing. Naturally, the curve slopes of all fades can be adjusted.
In terms of house-keeping and general workflow, Bitwig Studio 2 will support VST3 plugins including per-note expression and sample accurate automation. Users of the soon to be replaced version will notice a big change in the dashboard, which has been overhauled to give improved access to tasks that were previously available only in menus and other windows - such as locating and opening projects, configuring settings, installing packages and accessing help resources.
On the subject of accessing menus, the menus are now 'context aware' meaning that they will change depending on what you are working on at the time, showing you the most relevant tools when you need them the most.
Bitwig Studio 2.0 is available now either as an upgrade from Bitwig Studio V1.0 or as a standalone download of v2.0