iZotope RX 6 - Audio Repair Software
Posted on Mon 24 April 2017 in entries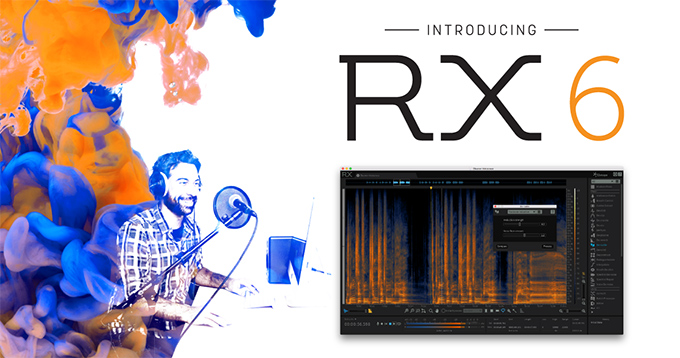 Users of iZotope RX-5 will already know the power and efficiency of the audio repair package that has become a go-to tool for many music production and post production professionals. The new version promises further enhancements and developments.
Makers of award-winning tools for audio production, iZotope, have just released RX 6, the latest update to its flagship audio repair and enhancement software, RX. Built on years of research in advanced digital signal processing and machine learning, RX 6 advances to a level of audio repair that once seemed impossible.
In iZotope RX 6, new features and workflows allow users to easily edit, repair and restore musical performances, while post production professionals can find new solutions to some of the once unsolvable issues in post production today.

iZotope RX6 is available in four different versions, each one is catered to a different type of user. RX Elements is the entry-level version and comes with the absolute essentials for the home-studio user (Voice De-noise, De-clip, De-click, De-hum plug-ins and the standalone audio editor). The next package up is the RX 6 Standard which includes everything the Elements version has but with the addition of De-bleed, Spectral De-ess, Mouth De-click, Spectral Repair and more - this is the package that would suit most small and medium sized studios. The RX 6 Advanced, as the name suggests, is for the advanced user and packs all of the same tools as the Standard but with De-Wind and advanced features made possible through machine learning, like De-rustle and Dialogue Isolate.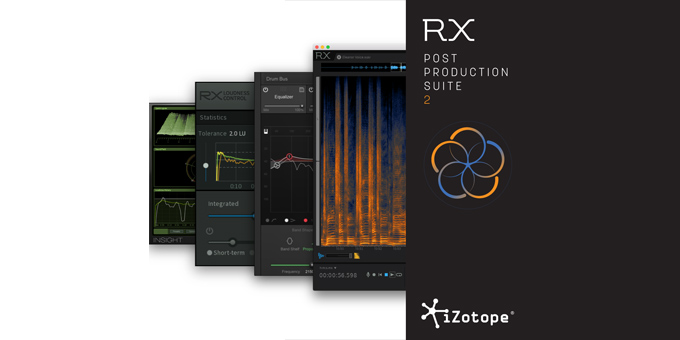 As mentioned earlier, RX 6 is also designed with Post-Production professionals in mind. The iZotope RX Post Production Suite 2 is a comprehensive post production toolkit for everything from dialogue editing to mixing and delivering. Post Production Suite 2 includes RX 6 Advanced, Neutron Advanced, RX Loudness Control and Insight, as well as a 1-year all access pass to Groove 3 Video Training and 50 download credits to the Pro Sound Effects Library.
All of these versions are available now and are on special offer until the end of May 2017. Special prices are also available for existing RX users. To buy your version click here or get in touch and one of our experts will be able to help.