iZotope Neutron A smarter way to mix
Posted on Wed 28 September 2016 in entries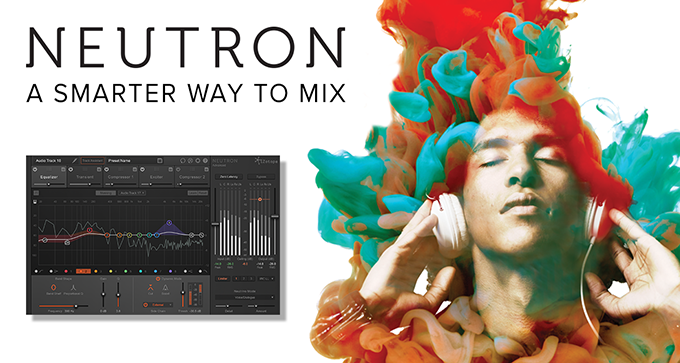 Achieve unprecedented focus and clarity in your mixes with Neutron. This powerful new plugin combines the latest innovations in analysis and metering with award-winning audio processing.
What makes it unique?
With powerful new features like Track Assistant, Masking Meter, and five industry leading mixing processors, Neutron helps you quickly reach an optimal starting point, clearly identify perceptual frequency collisions, and fully wield creative control over all your mix decisions.
Who is it for?
It's perfect for musicians and mix engineers who want a quick starting point for mixing sessions through custom presets, with the flexibility to make further edits. Post production engineers will love it for its zero-latency, lightweight processing, BS.1770 True Peak limiting, and surround support.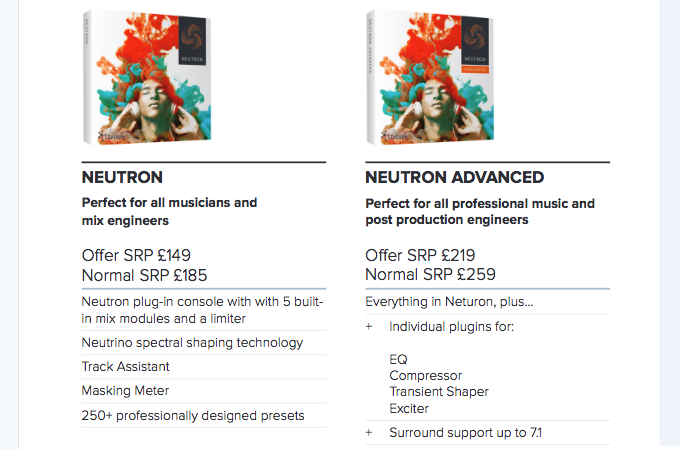 Track Assistant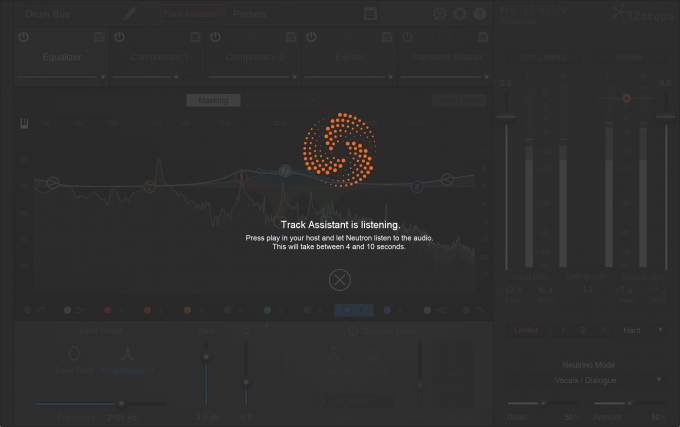 Perfect for all musicians and mix engineers, Neutron plug-in console includes 5 built-in mix modules and a limiter, Neutrino spectral shaping technology, Track Assistant, Masking Meter, 250+ professionally designed presets. The revolutionary Track Assistant is like having an assistant engineer at your disposal 24/7. Use it on any audio track to create optimal starting points so you can focus on what's important – the mix.
Masking Meter

Masking Meter allows you to visually identify perceptual frequency collisions, which can result in guitars masking lead vocals, bass covering up drums, and other issues that cause a "muddy" or overly crowded mix. Toggle seamlessly between any two tracks to carve out sonic space and ensure that each instrument has its own place to shine.
iZotopes' best DSP yet...
iZotope has built its reputation on breakthrough audio processing. Neutron raises the bar with five industry leading mixing processors, all zero-latency capable, including a static/dynamic Equalizer, two multiband Compressors, a multiband Exciter, and a multiband Transient Shaper, as well as an ultra low-latency BS.1770 True Peak Limiter.
Click HERE to see all of the versions of Neutron available.
FOR MORE INFORMATION GIVE US A CALL ON 01202 597180 OR E-MAIL SHOP\@ABSOLUTEMUSIC.CO.UK.