Free Shockmount with Aston Spirit Microphone
Posted on Mon 26 June 2017 in entries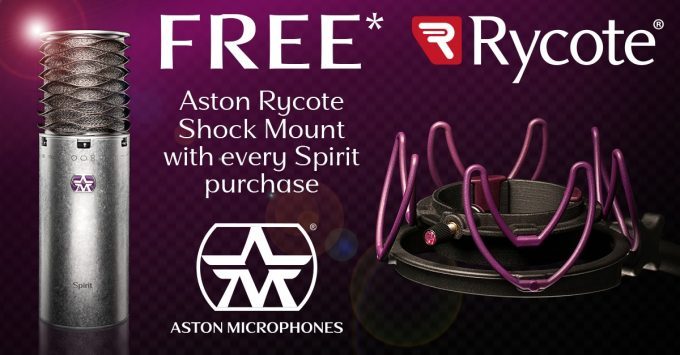 Between now and 31st August 2017 you will get a free Aston Rycote shock mount (worth £59) with every Aston Spirit purchase.
Recently endorsed by Noel Gallagher (his exact words were "I ******* love these mics"), the Aston Spirit has been getting more and more attention from studios across the world, having just recently been named as the "Best All-rounder microphone" by MusicTech in the UK, and with several more awards in the bag as well as the 2017 TEC nomination, the Aston Spirit is proving it's world class status.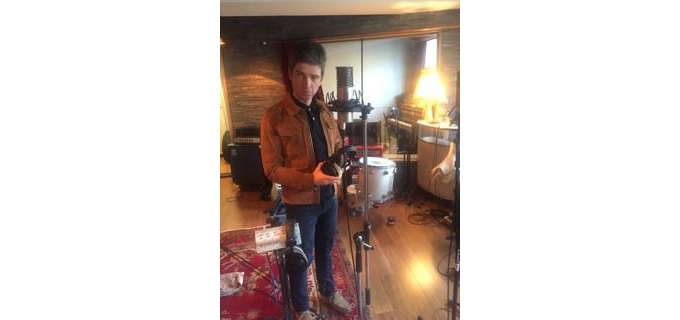 Aston Spirit Microphone
The Aston SPIRIT is a high-performance, switchable pattern, microphone utilising a 1" gold evaporated capsule. A switch on the mic body selects from Omni, Cardioid or Figure-of-Eight polar patterns. It is versatile enough to use with most instruments and excels on acoustic guitar and vocals. Its hand-selected capsule is teamed with high-end transformer balanced circuitry using only the best components.
The Aston Spirit is designed to deliver a beautifully open sound with sparkling harmonics. This highly accurate microphone gives a stunningly natural and transparent recording, capturing all the detail in the high range but without adding the harshness that some condenser microphones seem to.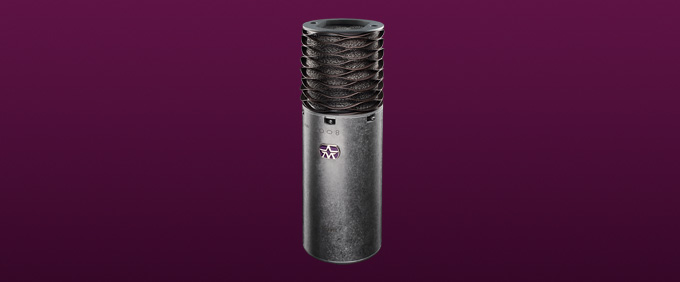 Aston Rycote CUSTOM Shock Mount
Developed in partnership with Rycote, the Aston Microphones Rycote Custom Lyre Shock Mount is designed to fit the Aston Origin and Spirit large-diaphragm condenser microphones perfectly with just one single-screw for ease-of-use. Providing the most advanced shock mount and suspension technology used in field applications today, the Aston Custom shock mount ensures best results even in the most demanding applications.

Click here to buy an Aston Spirit today
</a>