Free Guitar Rig 5 Pro - with any KOMPLETE AUDIO interface.
Posted on Thu 12 March 2020 in entries
Our friends at Native Instruments are giving away their brilliant virtual guitar rig Plug in - Guitar Rig 5 Pro. This usually costs £179 and it is a treasure stove of amp and cabinets. With over 50 emulations of Boutique effects, studio processors, and specialist devices to process audio any way you can imagine.
All you need to do is buy any of the 3 Komplete Audio USB interfaces and register your purchase on Native Instruments website. Register BEFORE MAY4th 2020.
KOMPLETE AUDIO 1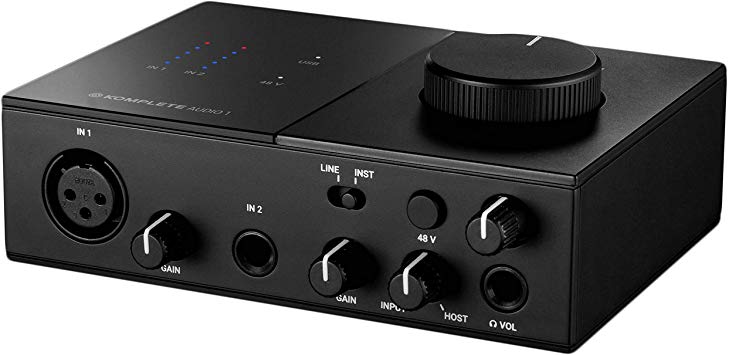 The KOMPLETE AUDIO 1 provides two individual different inputs – XLR for vocals and jack for guitar or other line instruments. Ideal for singer-songwriters, podcasters, and vloggers.
Connectivity: 1x XLR mic in with 48V phantom power, 1x jack input with individual gain control, stereo RCA out.
KOMPLETE AUDIO 2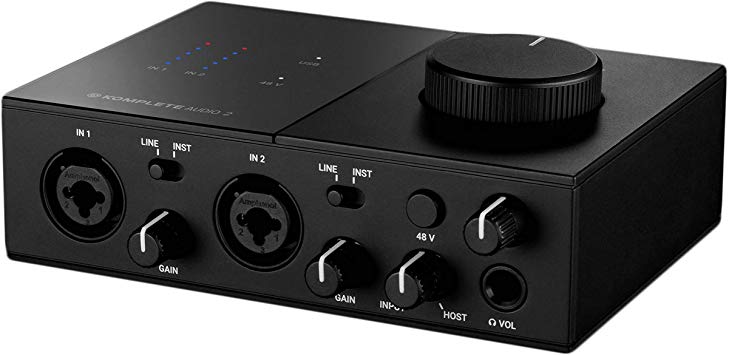 Perfect for musicians, beat makers, or performers who want to capture ideas, produce, or play out with high-quality audio. Two combi-XLR/jack inputs make it easy to capture stereo sounds and bring in outboard gear.
Connectivity: 2x combi-XLR/jack inputs with 48V phantom power and individual gain control, stereo jack out
KOMPLETE AUDIO 6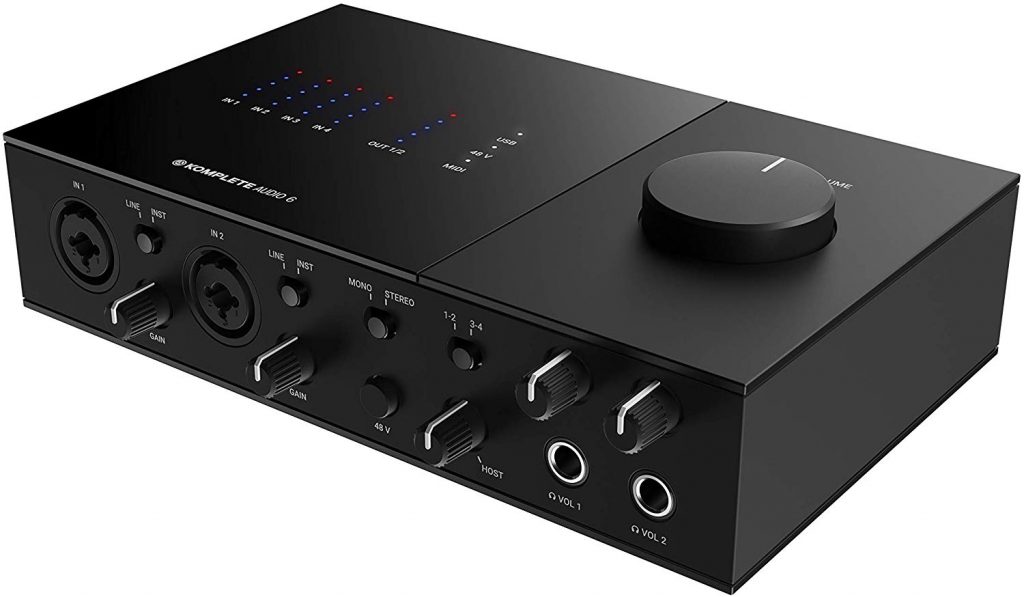 The KOMPLETE AUDIO 6 Mk2 features immaculate audio quality (24-bit/192 kHz). It has a flexible set of connections for studio or stage, with the four analog outputs which allow for CV control of modular gear and synths.
Connectivity: 2x combo-XLR/1⁄4" TRS line inputs with 48V phan- tom power, and gain control for flexible stereo recording, 2x 1⁄4" TRS line inputs, 1x SPDIF digital stereo input (RCA) 1x MIDI in, 4x DC coupled 1⁄4" TRS outputs for modular control, 1x SPDIF digital stereo output (RCA), 1x MIDI out
REGISTER YOUR PURCHASE HERE:
https://www.native-instruments.com/en/support/hardware-registration/