DREADBOX MONTHLY PRIZE DRAW
Posted on Wed 24 May 2017 in entries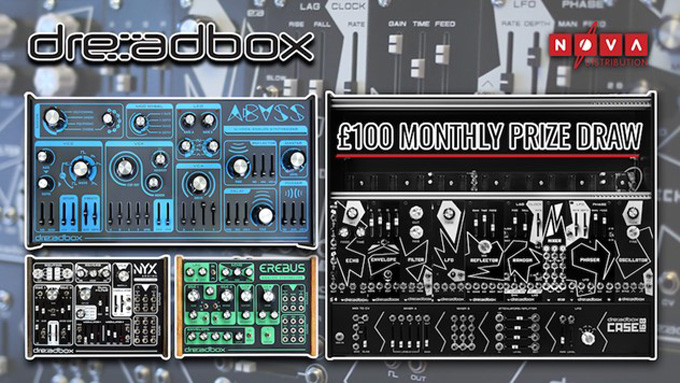 If you purchase a Dreadbox synthesizer product from Absolute Music you can enter a monthly prize raffle.
As a way of saying thank you to their customers, Dreadbox are offering a monthly prize draw beginning May 2017, where they will pick a customer at random to award a £100 voucher to, which they can put towards any Dreadbox product.
All you have to do is click this email link NOVA DREADBOX £100 MONTHLY RAFFLE – ADD ME and email a copy of your receipt and they will add you to their monthly raffle. Its as simple as that! The prizedraw will be held on the last day of every month. The monthly winner will be contacted via email and the £100 gift voucher will be awarded to spend at the dealer that you purchased your Dreadbox product from.