AAS Summer Promo
Posted on Wed 29 June 2016 in entries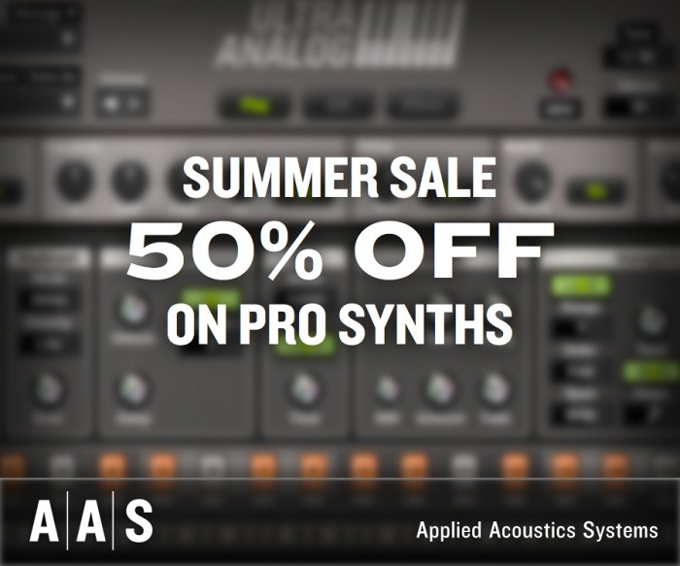 Applied Acoustics Systems have launched a summer flash sale on ALL their plugins 50% off these awesome physical modelling plug-ins including guitar, string, synthesizer and percussion instruments.
AAS plug-ins do not use samples, instead they generate the sounds through modelling of physical properties. This leads to a much more natural sound that doesn't suffer from velocity switching breaks and other drawbacks of most other sampling technology, which allows excellent expressive control.
So be sure to check out what AAS have to offer, and take advantage of this limited offer....
AAS PLUG-INS:  Chromaphone, Lounge Lizard EP-4, String Studio VS-2, Tassman 4, Ultra Analog VA-2 £68 each
Or treat yourself, and buy the whole set as the Modeling Collection for £207
FOR MORE INFORMATION GIVE US A CALL ON 01202 597180 OR E-MAIL SHOP\@ABSOLUTEMUSIC.CO.UK.