Win a Crush Hand Hammered Snare
Posted on Thu 01 January 2015 in entries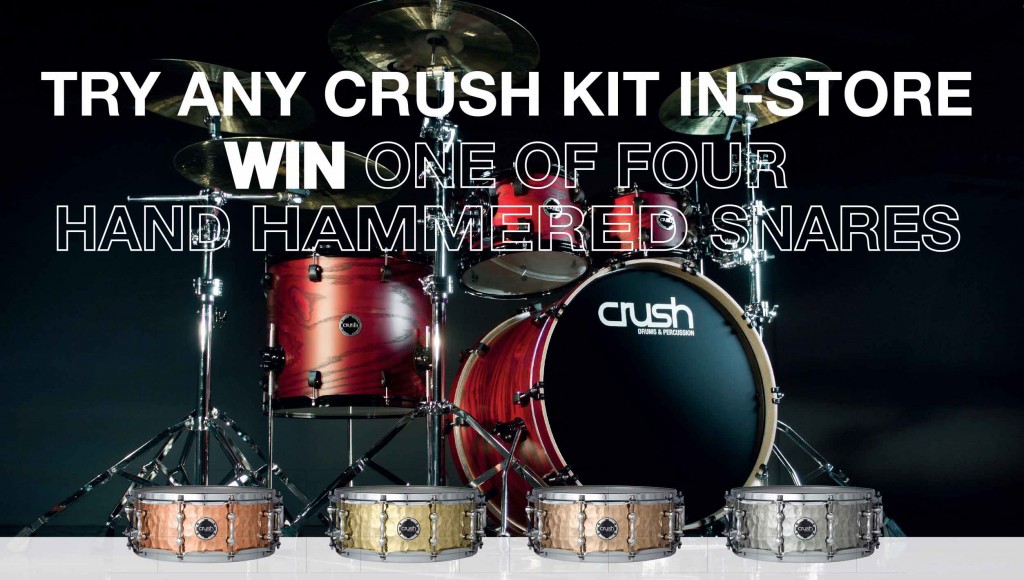 Absolute Music are pleased to announce an in-store promotion offering a chance to win one of four Crush Hand Hammered snares, worth up to £369 each. Simply visit our store and try our crush drum kit in-store.  The promotion runs from 1 January 2015 until 31 March 2015.
Pick-up a claim form in the store, ask a member of staff to authorise it, and return to Crush UK distributor Sound Technology Ltd. One entry per person is allowed.
The prizes, gorgeous Crush Hand Hammered Snares, are available in Bronze, Copper, Stainless Steel and Brass. Four winners will be chosen on 7 April 2015.
For full details please visit www.soundtech.co.uk/crush
FOR MORE INFORMATION CLICK ON THE LINKS ABOVE OR GIVE US A CALL ON 01202 597180 OR E-MAIL SHOP\@ABSOLUTEMUSIC.CO.UK.