Universal Audio News: UAD-2 USB Satellites Announced
Posted on Thu 07 April 2016 in entries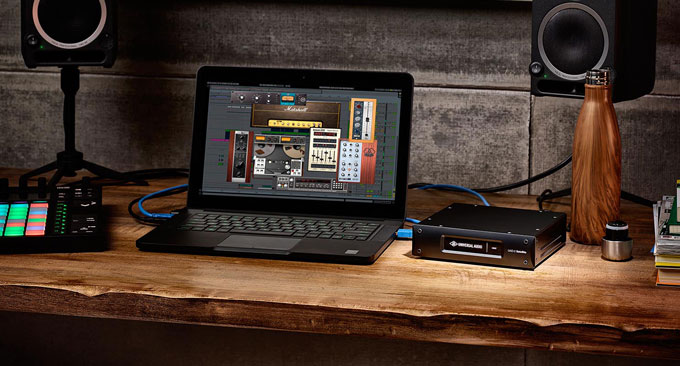 Universal Audio have dominated the DSP effects plug-in market for many years, and have now announced USB-3 versions of their acclaimed Satellite desktop DSP units.
The UAD-2 platform is used by countless music producers the world over. Their emulations of vintage outboard gear faithfully recreate the sound of classic analogue hardware. Now PC users with USB3-enabled computers can utilise the vast array of UAD plug-ins with the new UAD-2 USB Satellite models.
There a five flavours to choose from:
UAD-2 Satellite USB OCTO Ultimate 4
UAD-2 Satellite USB OCTO Custom
UAD-2 Satellite USB QUAD Custom
The OCTO versions have 8 onboard SHARC DSP chips, whilst the QUAD units have four, with half the amount of simultaneous plug-in power.
The Core versions come with Analog Classics Plus plug-in bundle that includes:
UA 610-B Tube Preamp and EQ
Fairchild 670
UA Precision Enhancer Hz
1176SE/LN Classic Limiting Amplifiers
Pultec Pro Equalizers
Teletronix LA-2A Classic Leveling Amplifier
Precision Mix Rack Collection
RealVerb Pro
The Custom versions include the same Analog Classics Plus plug-in bundle, plus your choice of any three additional plug-ins upon registration, and if you are feeling flush, then the OCTO Ultimate gives you every single UAD-2 plug-in in their line-up up to, and including, version 8.4.
This is great news for PC users, with USB3 connectivity offering very low latencies and large plug-in channel counts.