TC Electronics Winter Offer
Posted on Tue 24 November 2015 in entries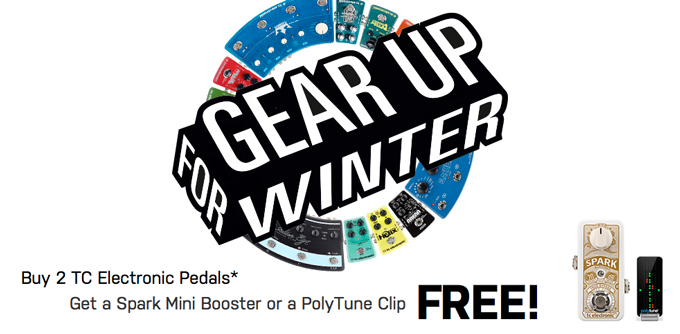 Boost Your Seasonal Spirit!
Not to be dramatic here, but WINTER HAS COME!
So why not face the cold in the best 'game of tones' style with some seriously hot gear that's sure to kick the season into overdrive.
That's why TC Electronics have decided to serve up an excellent offer that'll put a smile on even the most frost-bitten faces out there!
Buy any two separate eligible stomp boxes* and get a Spark Mini Booster or a PolyTune Clip** for FREE!
So in order to take advantage of this offer, simply follow these simple steps:
Make your purchases from Absolute Music between 1st November and 31st December 2015.
Download the claim form relevant to your region listed lower down on this page.
Print out the claim form, fill it in and post it to the address on the form - TC Electronics will take care of the rest
*Terms and conditions apply - please check the claim form for full details.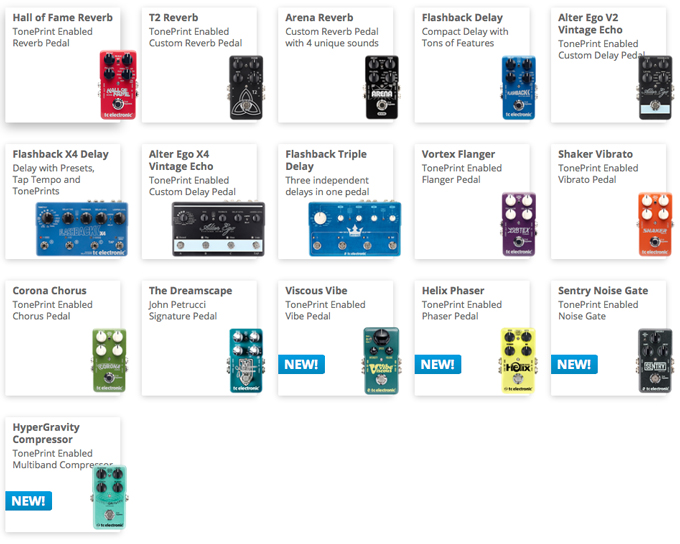 FOR MORE INFORMATION GIVE US A CALL ON 01202 597180 OR E-MAIL SHOP\@ABSOLUTEMUSIC.CO.UK.