Steinberg announces upgrades to HALion, HALion Sonic and Absolute
Posted on Thu 19 January 2017 in entries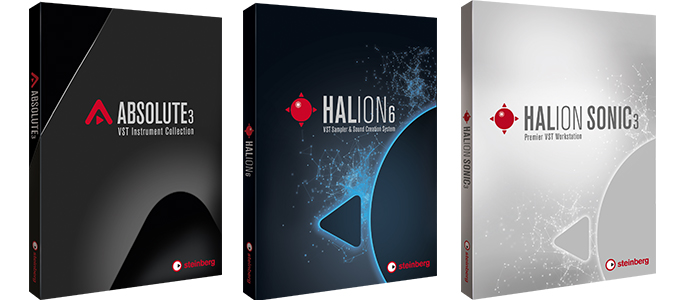 Recording software stalwarts Steinberg has just lifted the curtain on new versions of some of its software packages, including HALion 6, HALion Sonic 3 and Absolute 3.
Steinberg's powerful flagship VST sampler, HALion has just had a refresh of its features aimed at modern composers and sound designers. The new live-sampling editor lets you record, map and play your sounds directly in HALion 6 and with the new Macro Page Designer, the introduction of HALion Script and the convenient Library Creator, the process for creating and modifying custom instruments has been drastically changed (for the better).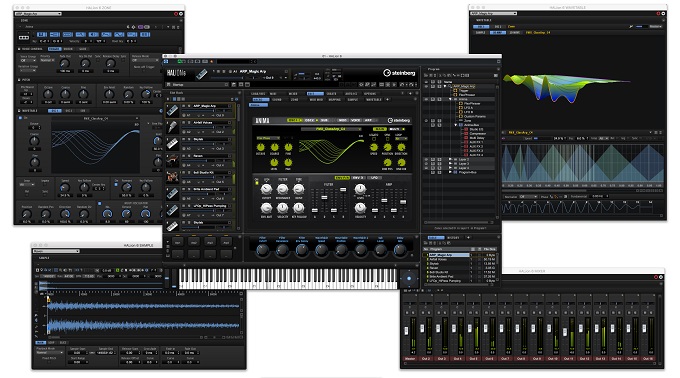 HALion 6 comes with a new live sampling feature that allows you to record directly into HALion from any internal or external source and have your samples cut, mapped and ready to play in no time. The new version also boasts an impressive looking what-you-see-is-what-you-get Macro Page Designer. The template-based tool lets you design complete user interfaces for your sound creations conveniently via a drag and drop editor.
Other added features include a drag and drop library creator and HALion Scripting. HALion Script is powerful, fast and easy to learn and allows you to multiply your sound design opportunities manifold with advanced instrument behaviour and custom script modules.
The HALion 6 library includes an impressive number of synthesized sounds and acoustic instruments (over 3,300, we've been told).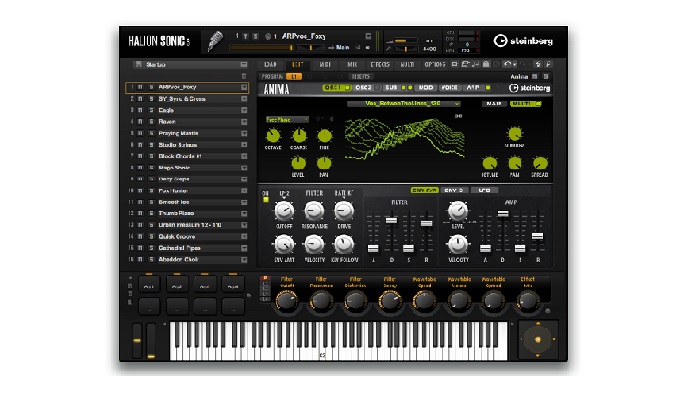 Next to HALion 6 in the new releases sits HALion Sonic 3, Steinberg's VST workstation. The newly improved HALion Sonic3 boasts a massive 25 GB library expansion with hundreds of new presets in 5 new acoustic instrument libraries, including two grand pianos, a horn section, strings and cinematic sounds. There's also an impressive 9 new effects onboard including 3-band Resonator, Vintage Compressor, Tube Saturator and many more. Users will also welcome the expanded compatibility options with native 64-bit AAX support and full VST Expression 3 support for smart articulation editing in Cubase.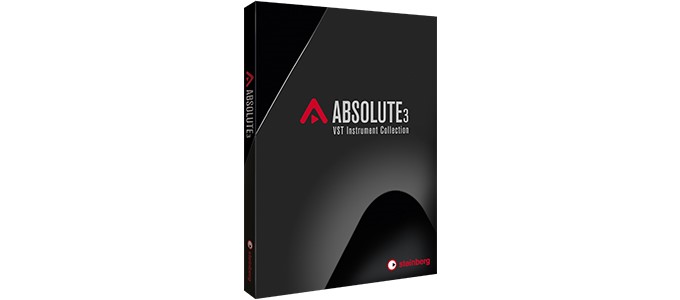 Rounding off the trio of new releases from Steinberg is Absolute 3. We've been reading reports that it has over 6,000 presets and over 80 GB of sounds. The Absolute package (don't be confused by the name...we, sadly, can't take any credit for this product) presents the top-range of Steinberg's VST instruments in one comprehensive collection. Absolute includes acoustic instruments like The Grand and HALion Symphonic Orchestra, the Groove Agent drum studio, the Padshop Pro granular synthesizer, the classic virtual analog synthesizer Retrologue, the powerful music production workstation HALion Sonic and the heavyweight sound creation system HALion.
If you have purchased the previous version of any of these products since 29th December (2016) you are entitled to a free upgrade when these new versions are released in early February. For more details, please get in touch.