Sign up for MY Rode Reel 2016
Posted on Tue 15 March 2016 in entries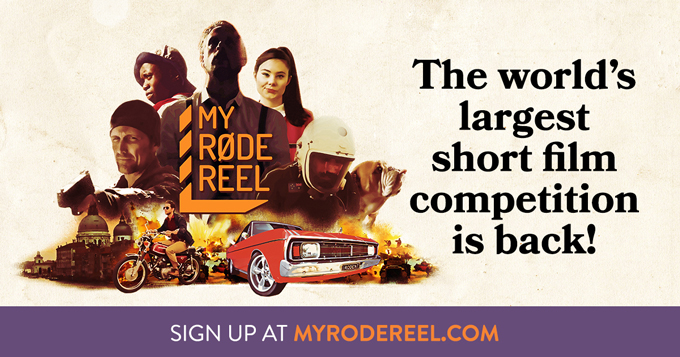 RØDE Microphones is excited to announce 'My RØDE Reel' is back for its third year and is bigger and better! With close to 5,000 video submissions from 89 countries, 'My RØDE Reel' has not only become the world's largest short film competition, but has also established itself as a staple amongst the global filmmaking community.
In 2016 My RØDE Reel features an increased total prize pool of more than \$300,000, and more awards than ever before.
From amateur to professional – all filmmakers are encouraged to take part and tell their story. To enter 'My RØDE Reel', people are required to create a short film of three minutes or less, as well as a behind-the-scenes reel that features a RØDE product being used during the production of the film.
Entries for 'My RØDE Reel' are open from March 1st and close June 1st 2016. RØDE has provided a free entry pack, which is available now by registering at www.myrodereel.com.