Roland Raises the Bar With the New RD-2000 Stage Piano
Posted on Mon 23 January 2017 in entries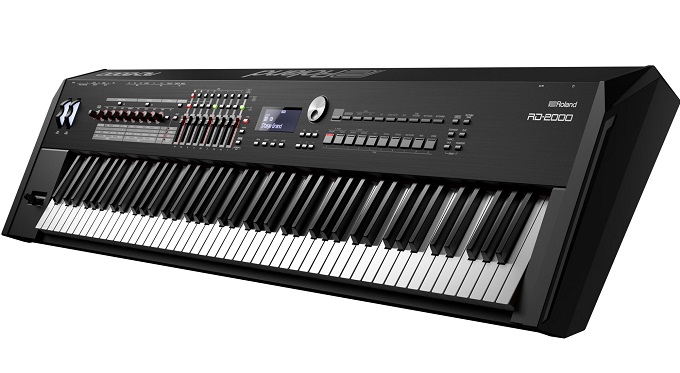 Joining Roland's flagship range of stage pianos is the new RD-2000, equipped with dual sound engines, exceptional feel, and advanced controller features. This is going to be something special.
Roland claims that the RD-2000 is their "most powerful stage piano yet", which is a rather big claim when you consider what has come before. As mentioned above, the Roland RD-2000 packs not one, but two sound engines. One of the engines drives the classic acoustic sounds and features full-keyboard polyphony, allowing you to realise authentic acoustic piano voices and the other is the SuperNATURAL-based sound engine, giving you access to a wide range of classic electric pianos from the '60s, '70s, and '80s including all-new recreations of sounds from the RD-1000 and MKS-20, two influential Roland classics.
In terms of feel, the Roland RD-2000 utilises the PHA-50 progressive hammer-action keyboard which has been very well received among players thanks to its expressive feel and hybrid keys that are constructed of wood and molded materials, combining classic feel with rugged durability.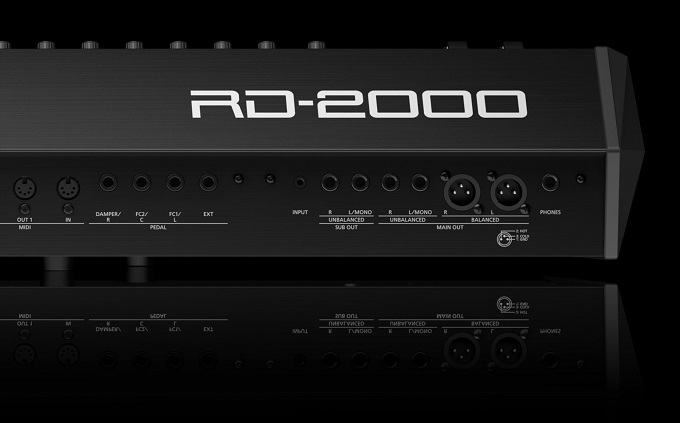 It's not just the tone and playability that Roland have improved with this new model, connectivity and usability have also had somewhat of an overhaul. The RD-2000 hosts a newly designed interface with 'Scenes' and 'Zones', LED knobs and sliders and the built-in USB audio/MIDI interface make it easy to integrate computer-based software instruments. In addition to main stereo outputs on XLR and ¼-inch jacks, there's also an assignable stereo sub output for flexible sound routing on stage.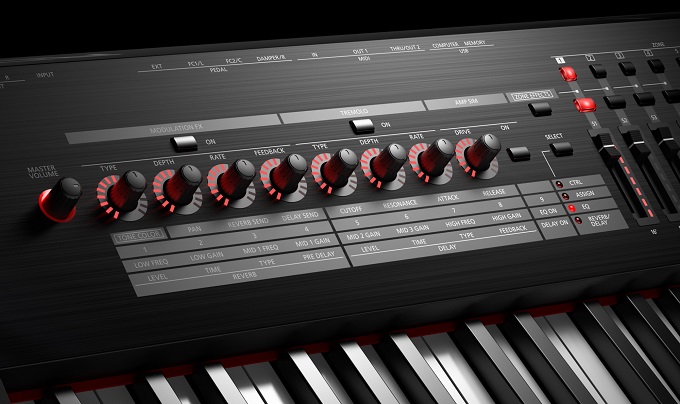 The RD-2000 features eight assignable zones that allow you to map sounds to different key ranges, or create combination sounds with up to eight layers. The new Scene function, allows you to save 100 different snapshots of the entire keyboard setup and recall them with a quick button touch, which will prove to be very handy for performers. And if you're stepping up from the RD-800, you'll be pleased to know that all your Live Sets are fully compatible with the RD-2000.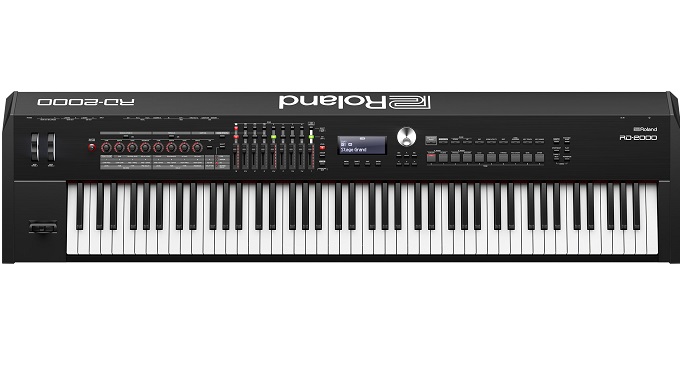 We have yet to see a confirmed release date but as a Roland dealer we will be getting this incredible stage piano in stock as soon as possible!
UPDATE: This product is now live on our website, take a look here - Roland RD-2000 Stage Piano