ROLAND AIRA SYSTEM-1 PRICE DROP
Posted on Mon 02 March 2015 in entries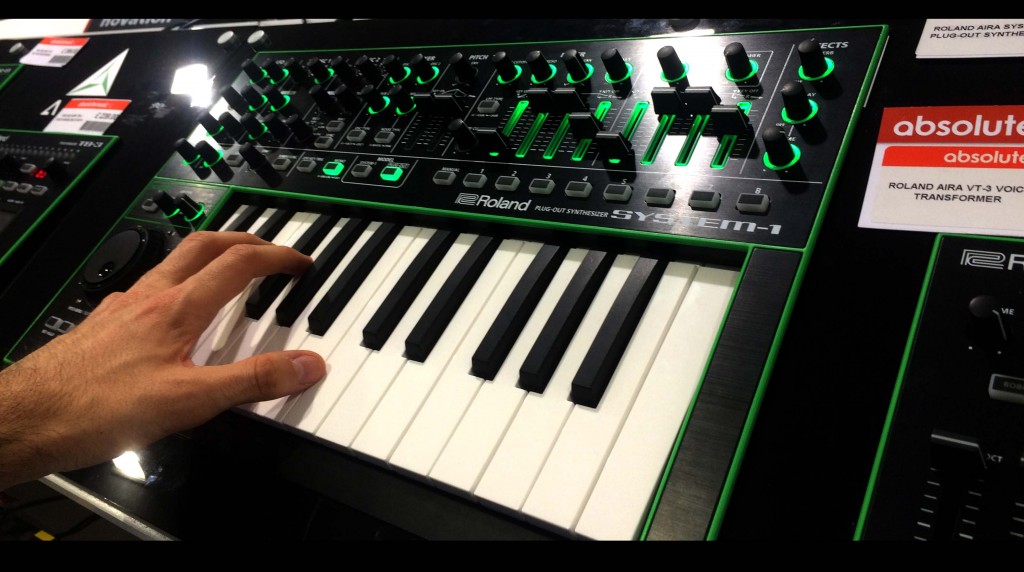 Great news, Roland are introducing a price reduction and product bundle on System-1 effective from March 1st.
New Price: £369
Added Value:
On top of the price reduction Roland are also providing even more added value
- Free SH-101 PlugOut included in the box for download
- Free Ableton Live Lite License – A customized version of the music making software Ableton Live. Live 9 Lite is packaged with selected products and provides a fresh and easy way to write music, record audio, and produce songs. Plus, Live is a powerful performance tool for the stage. To redeem end-users simply need to register their product HERE and send proof of purchase to customers\@roland.com. On receipt of this Roland will then send an activation code directly to the end-user.