RØDE's New Stereo VideoMic X Great Quality Audio in a Tiny Package
Posted on Tue 16 September 2014 in entries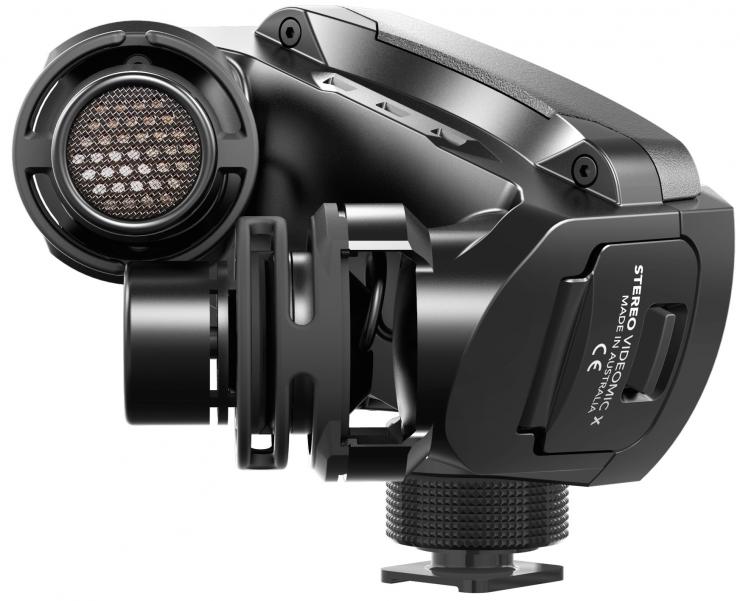 Introducing the Rode Stereo VideoMic X, an on-camera microphone made for the professional videographer who requires a top quality audio recording.
http://www.youtube.com/watch?v=0bdFwvPeocM
Using components shared with RØDE's very finest studio recording microphones, the SVMX sets a new standard in immersive audio for camera systems.
By employing Rycote® Onboard suspension at a capsule-level, the SVMX protects your audio from vibration and handling noise without compromising durability.

For the very first time on any RØDE microphone the SVMX features integrated digital switching, allowing you to easily select any of the numerous in-built filters and settings with the confidence of LED indicators.
The RØDE Stereo VideoMic X is the ultimate in stereo on-camera recording.
FOR MORE INFORMATION ON ALL OUR RODE PRODUCTS, CLICK THE LINK BELOW, GIVE US A CALL ON 01202 597180 OR E-MAIL SHOP\@ABSOLUTEMUSIC.CO.UK.
RODE VIDEOMIC X  - MORE INFO/BUY (Comming Soon)