Pro Tools 12.5 with Cloud Collaboration
Posted on Tue 29 March 2016 in entries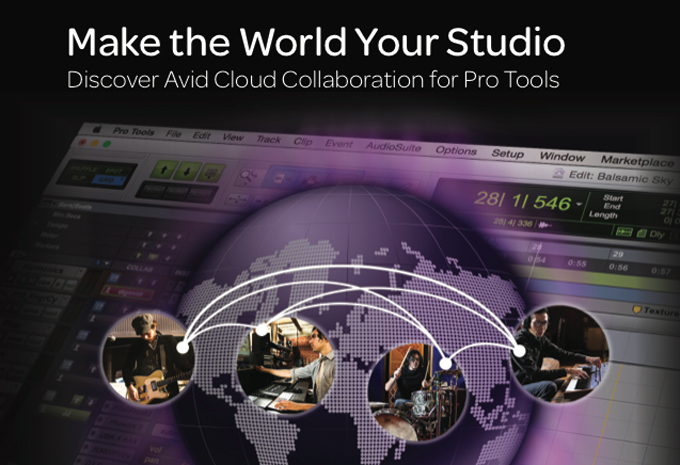 Pro Tools 12.5 provides everything to compose, record, edit, and mix audio. And now with Avid Cloud Collaboration, you can expand your creative possibilities in whole new ways.
To clarify; all Pro Tools customers with a valid All Access Plan (Annual Upgrade Plan) will be delivered 12.5 immediately upon release at no extra charge.
Music production tools have become incredibly powerful, easy to use and are more affordable than ever. With those tools you can do everything from recording traditional instruments—like your voice, guitar or drums—to using the built in drum loops and software instruments to generate super-realistic piano, bass, drum and synth parts. In many ways, these software tools have become an instrument themselves.
There are a lot of products that let you do that on your own, but none have ever made it quick or easy to work on a song together with someone else. For example, if you have a friend or bandmate that's good at a certain instrument or who is a great mixer, there hasn't ever been an easy way to work creatively together unless you were in the same place. And, if you don't already know talented musicians or mixers, it can be tough to find them.
Now you can. Pro Tools is the industry standard for all audio production by top Grammy, Oscar and Emmy winners year in and year out.
And now, Pro Tools with Cloud Collaboration makes it quick and easy for you to connect and work together with friends, bandmates and a premier community of new talent—singers, musicians, top-notch mixers, and even instructors—who can help take your music and mixes to the next level.
Elevate your creativity to new heights with Avid Cloud Collaboration.