Native Plugin version of the Line 6 Helix is announced
Posted on Sat 21 January 2017 in entries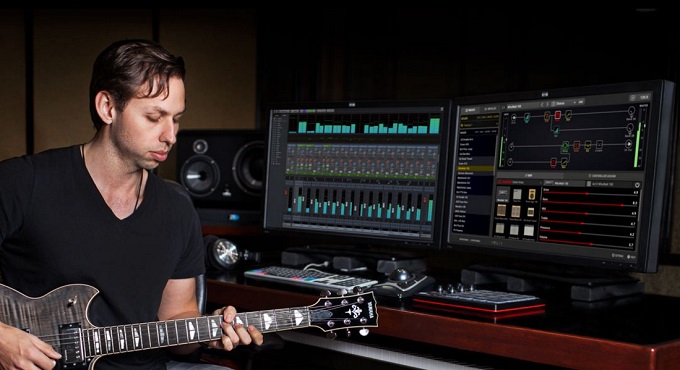 Line 6 answers the prayers of studio-minded guitarists and launches a plugin version of the hugely popular Helix rack and pedalboard guitar processor unit.
Before unleashing the Helix system early in 2016, Line 6 had a good reputation for creating a range of competitively priced modelling amps and guitars (from the POD units to the Variax to the Spider amps). However the large pedalboard, and optional rack based system, really took the Line 6 reputation to the next level and got adopted by professionals and semi-professionals all over the place, and rightly so, as well as rave reviews across the board.
Line 6 is known for having somewhat of an open-door policy for suggestions from its users, so it isn't too far fetched to imagine that at least a handful of people suggested taking the tech from the Helix floorboard and put it in a DAW plugin and taadaa...the Line 6 Helix Native plugin is born!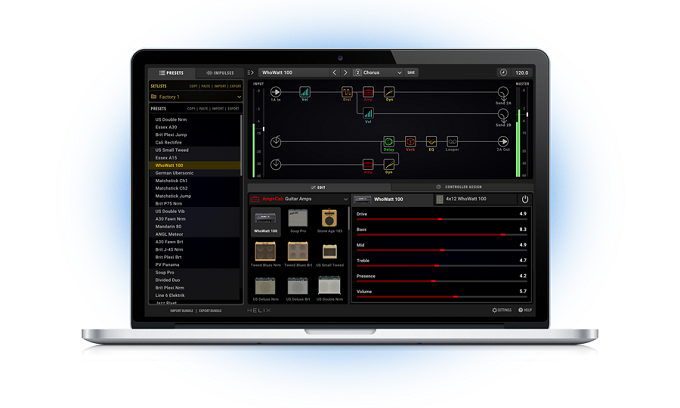 The Helix Native offers exactly the same authentic amp and effects modeling as the pedalboard of the same name in a plug-in format. The new plugin allows guitarists and engineers to accurately recreate the dynamic sound and feel of vintage tube amps, cabs, mics, and effects in their chosen DAW and can now bring those exact tones from the studio plugin to the stage hardware, and back again.
The Line 6 Helix Native plug-in features broad DAW compatibility, offering 64-bit performance on AAX, AU and VST3 platforms. A clear, clean and informative UI provides a fast and intuitive tone editing workflow, and delivers a seamless experience with the Helix hardware editor. Like Helix hardware, the Helix Native plug-in supports 3rd party impulse responses (IRs), offering even greater flexibility.
We already have the Line 6 Helix pedalboard, and rack unit, in stock and ready to demo in store and we have been told that the plugin version will be available in the Spring. Obviously it will be big news when it is released so keep an eye on our social media channels and this blog for more details.