Namm 2015: Akai
Posted on Thu 22 January 2015 in entries
AKAI TIMBRE WOLF ANALOG SYNTHESIZER AND TOM CAT ANALOG DRUM MACHINE!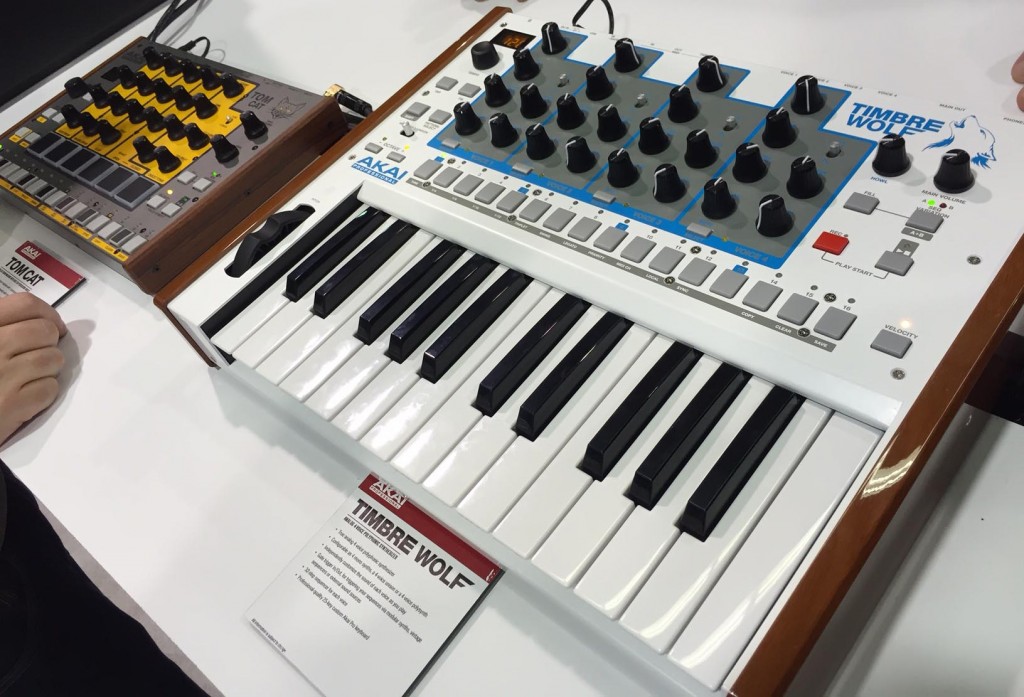 Akai have today announced the introduction of their new Timbre Wolf analog synthesizer and Tom Cat analog drum machine.!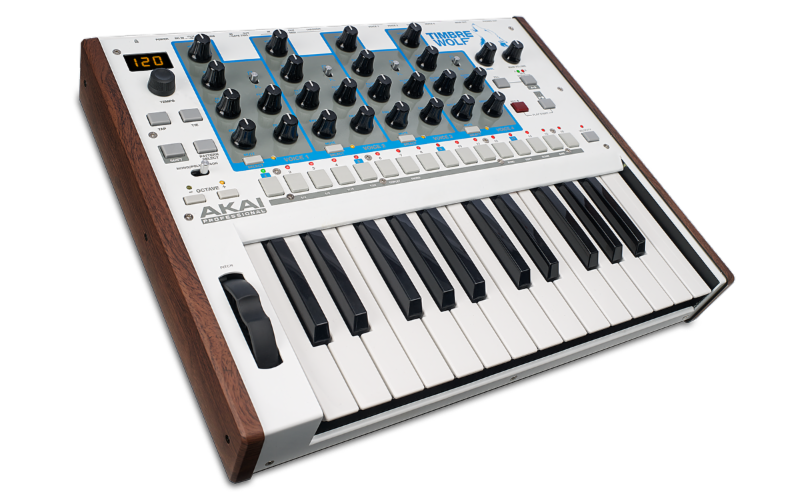 Timbre Wolf is an authentic analog 4-voice polyphonic synthesiser. Configurable as 4 monosynths, a 4-voice unison or a 4-voice polysynth, Timbre Wolf includes a professional quality 25-key custom Akai Pro keybed.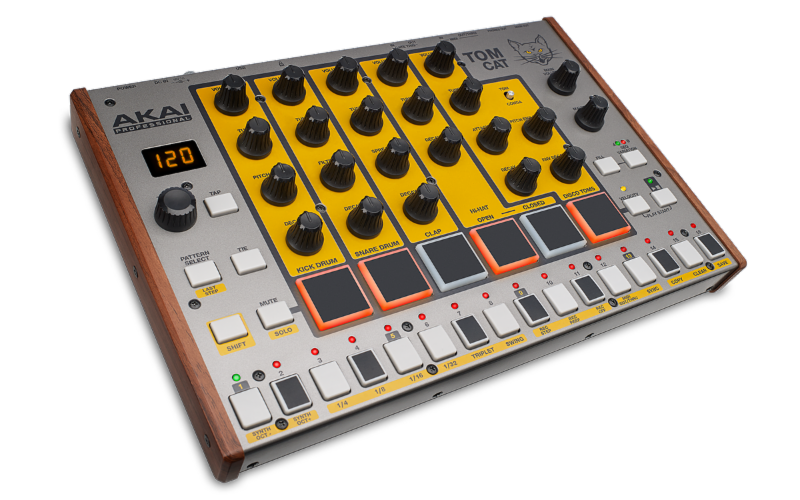 Tom Cat is an exciting true analog drum machine with five built-in percussion voices, including Kick, Snare, and Clap sounds with chromatically tunable Disco Toms. Onboard controls - all continuously
variable - enable users to customize the tuning, amplitude envelopes, and volume of each drum voice separately for precise real-time adjustment.