N.I Announces TRAKTOR KONTROL S8 all-in-one DJ system
Posted on Tue 14 October 2014 in entries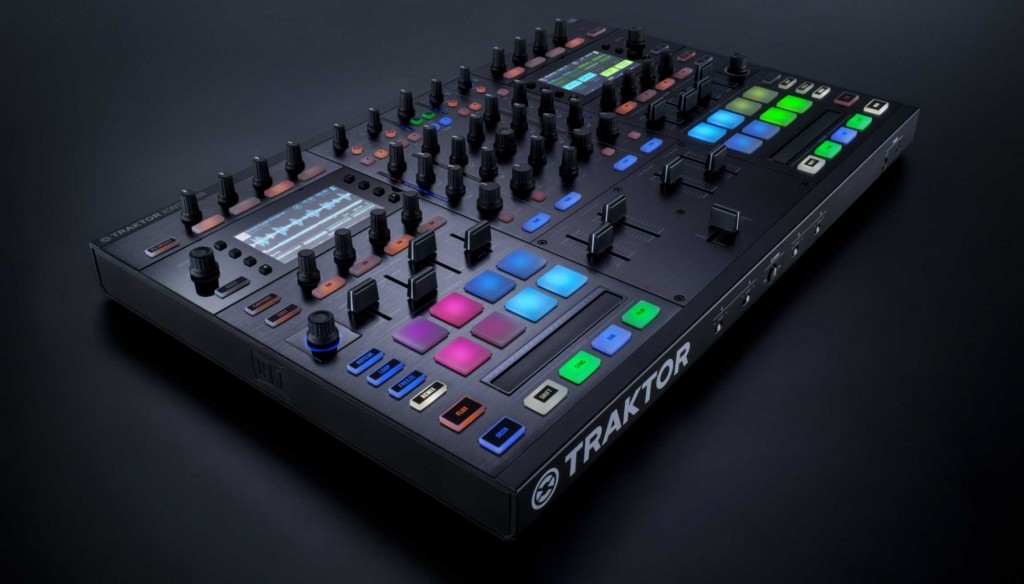 New flagship all-in-one TRAKTOR controller delivers unparalleled hardware and software integration and introduces a new standard in DJ performance.
Native Instruments today officially announced TRAKTOR KONTROL S8 – a new all-in-one DJ controller designed for state-of-the-art TRAKTOR PRO 2 control. Offering DJs an entirely new performance dynamic, TRAKTOR KONTROL S8 is a breakthrough innovation built on the desire to bring the sole focus of digital DJs back towards the crowd and away from the laptop – accomplishing this through new and inspiring technology.
http://www.youtube.com/watch?v=JBNt9feV_XM&feature=youtu.be
TRAKTOR KONTROL S8's full color displays and touch-sensitive hardware controls uniquely fuse with enhanced track decks, a 4-channel standalone mixer, and the flagship TRAKTOR software – creating a fluid, multisensory DJ experience. Available from Absolute Music on October 30, 2014, the advanced DJ controller signals a milestone in Native Instruments' vision of the future of DJing.
FOR MORE INFORMATION CLICK THE LINKS BELOW, GIVE US A CALL ON 01202 597180 OR E-MAIL SHOP\@ABSOLUTEMUSIC.CO.UK.