Focusrite Red 2 & 3 Plug in Suite
Posted on Tue 17 March 2015 in entries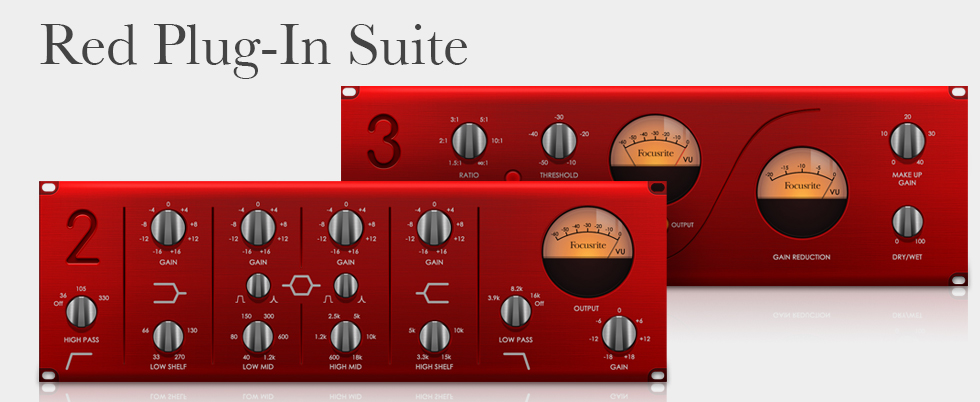 If you have purchased a Forte, Scarlett or Saffire in the past, we wanted to let you know that you are entitled to get the Red 2 and 3 Plugins worth £199 from Focusrite absolutely FREE. Register or login to the Focusrite website and follow the download instructions.
The Red 2 & Red 3 Plug-in Suite precisely models Focusrite's classic Red range EQ and compressor hardware. Exploit the originals' famous sound, conveniently from within your audio software. The original Red 2 and Red 3 hardware units remain highly desired fixtures in professional recording studios the world over.
The Red 2 EQ is a sweet sounding 6-band design, with high/low pass filters, high/low frequency shelves, as well as fully parametric low-mid and high-mid frequency bands.
The Red 3 compressor is a VCA compressor design, excellent for natural sounding dynamic control of drums, bass, vocals, and acoustic instruments.