EarthQuaker Devices Launches New Delay Dream Machine - The Space Spiral
Posted on Mon 23 January 2017 in entries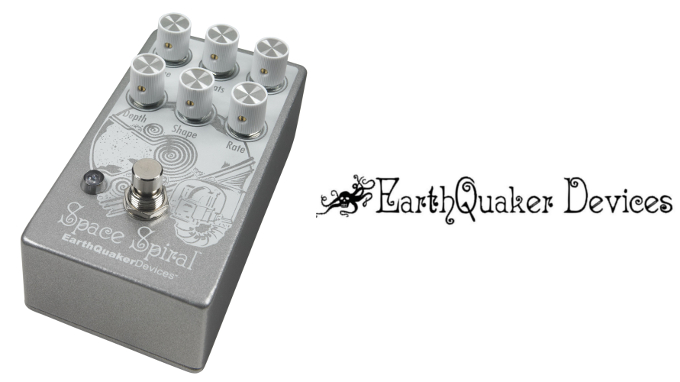 One of the most adventurous effects pedal builders out there, EarthQuaker Devices has just launched what they are calling a 'Delay Dream Machine'. Officially unveiled at the recent NAMM show in California, the new Space Spiral is an analog-voiced digital delay pedal with a variable waveshape LFO hitting the repeated signal for a world of warm modulated echo tones.
This pedal is not for fans of clean and consistent delays, it's more for the dark, lo-fi and eerie players that want to conjure up murky modulated and, sometimes unpredictable, repeats. The EarthQuaker Devices Space Spiral offers 30ms-600ms of delay time, meaning that you can get anything from a quick slap-back to a long and atmospheric trail. As you can see on the photo, there is plenty of scope for sculpting your sound with the versatile modulation section, giving controls for Depth, Shape and Rate.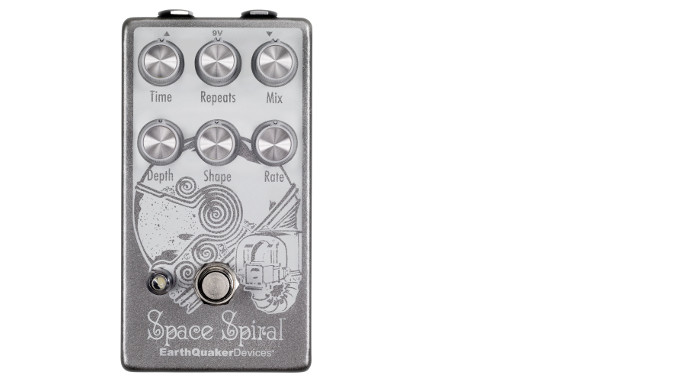 Although the Space Spiral is officially a digitally driven pedal, the soul of it is certainly analogue. There is nothing crisp and digital about this one. As an EarthQuaker Devices dealer we will be getting the Space Spiral in stock as soon as it become available in the next couple of weeks, so you can come in and try it for yourself. Alternatively watch the demo video below or get your order in nice and early, right here on our website.
P.S. If you are a fan of EarthQuaker Devices, you might also be interested in reading about their recently improved 'V2' pedals. Read that blog post here.