Casio FREE online Music Lessons
Posted on Wed 01 October 2014 in entries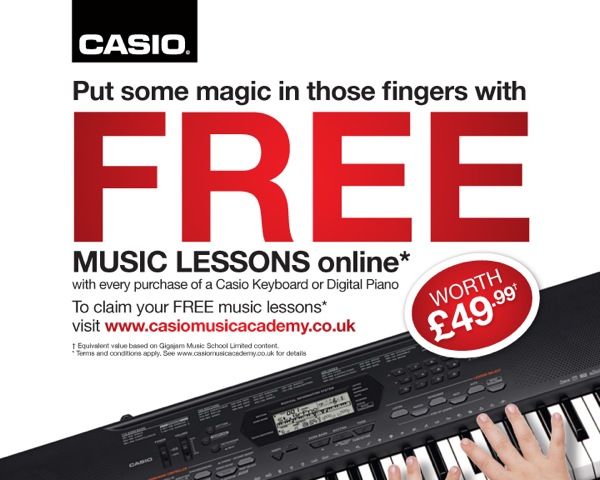 All Casio Keyboards and Pianos come with 10 Free on-line lessons. When purchasing your brand new Casio keyboard, to help you get started, Casio have created a course of online keyboard lessons and TV Shows with their partners from Gigajam.
You can study these lessons online, anytime, anywhere, and they are packed full of videos, play-along exercises, and interactive graphics.
To access your lessons simply register a new account, you'll need your Casio Keyboard serial number and the personalised activation code that came with your keyboard.
FOR MORE INFORMATION CLICK THE LINK BELOW, GIVE US A CALL ON 01202 597180 OR E-MAIL SHOP\@ABSOLUTEMUSIC.CO.UK.