Novation Circuit
Posted on Thu 01 October 2015 in entries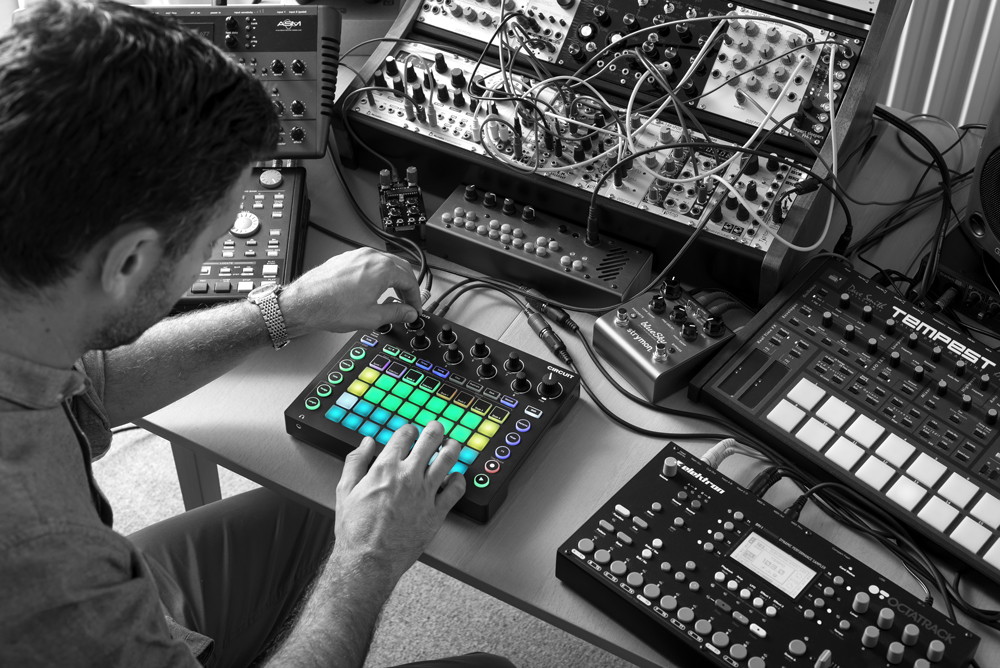 Ideas in Seconds, Tracks in Minutes
Circuit is designed to inspire. Two Novation polysynths and a four-part drum machine, combined with an intuitive grid-based sequencer in a standalone groovebox that will have you making electronic music in minutes.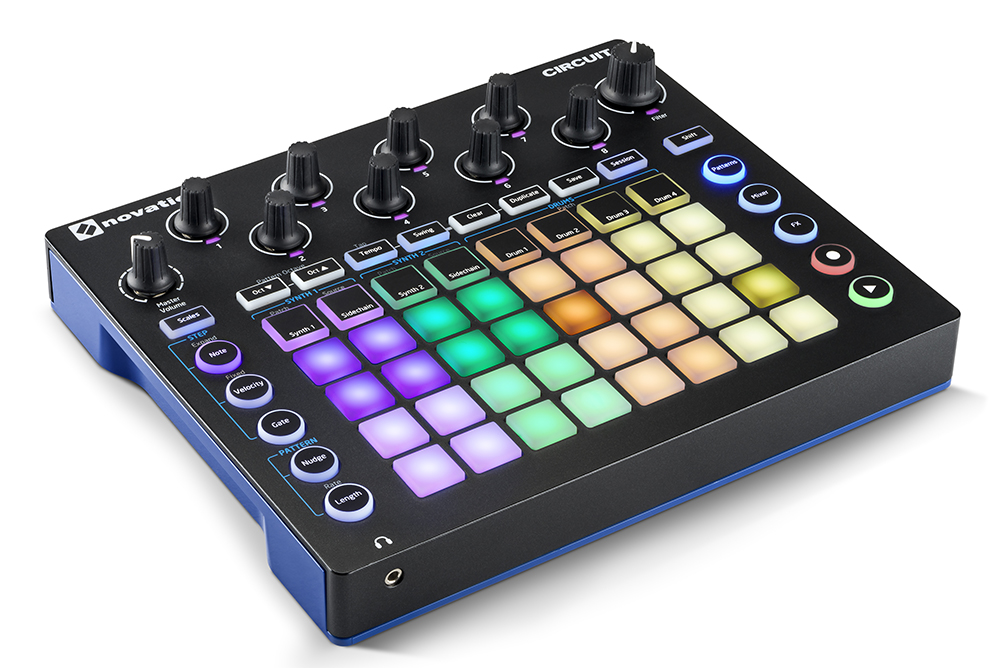 Hit some pads, tweak the knobs and your track will start to emerge, all locked in time and key. Play around with effects, patterns and sounds in real time, to produce your track, brimming with fat grooves and beats.
Ideas in seconds: Circuit inspires, straight out the box. It combines a 2-part synthesiser and a 4-part drum machine with a 4x8 RGB velocity-sensitive grid sequencer, which will have you finding new musical directions and creating electronic grooves in no time.
Stand alone: compact and battery powered with a powerful built-in speaker, Circuit can be used to make music entirely on its own. In the studio it will work alongside your standalone synth gear and run in sync with your music software too. It's all you need to inspire, create and play new tunes.

Cutting edge sound: building on our true Nova heritage, Circuit delivers cutting- edge sound with production-ready mono and poly patches, and tons of character, for easily creating deep bass lines, epic leads and warm pads.
Build ideas quickly: Circuit's split grid shows your steps and notes at the same time, so you can sequence and play while seeing exactly what's going on. Build up your parts quickly and easily, either by programming each step
or capturing your performance in real-time.
Combine simplicity and experimentation: use simple streamlined modes
to keep your harmonies, rhythms and melodies locked in time and key while you make riffs, hooks and chords. Or start experimenting for some serious sequencing exploration.
Looking for the perfect beat? Velocity sensitive RGB pads let you quickly build expressive drum beats, by step sequencing or playing the wide range of drum sounds. Define your sound with total control over pitch, decay, distortion and EQ.
Easily tweak your sound: create subtle builds and breaks by tweaking your synth and drum sounds using eight endless macro knobs. Each one lets you make multiple changes to your sound, with RGB LED feedback.
Build whole tunes with effects: create an entire tune by combining up to 128 steps of synth and drum patterns, then add space, depth and energy to your music with built-in effects. Sidechain your synths to the kick drum to get them to pump. When you're done, save your tune to one of 32 slots.
FOR MORE INFORMATION GIVE US A CALL ON 01202 597180 OR E-MAIL SHOP\@ABSOLUTEMUSIC.CO.UK.
NOVATION CIRCUIT GROOVEBOX MORE INFO/BUY