NUMARK RELEASE MK2 MIXTRACK & MIXTRACK PRO DJ CONTROLLERS
Posted on Mon 28 January 2013 in DJ Gear

The original Mixtrack and Mixtrack Pro were hugely popular with beginner DJs and DJs on a budget. However, that didn't mean that there wasn't room for improvement and so Numark have recently announced that they will be releasing updated mark 2 versions. Our sales director Andy Legg has come face-to-face with these new Mixtracks on his 2013 NAMM adventure in California and he has already reported back that the build is much improved, but that's not the only thing that has been updated...
The jog wheels of the Mixtrack II are now illuminated (for a cooler, more hi-tech look) and they employ capacitive touch-activated technology. Each Mixtrack 2 also features 16 backlit rubber drum pads (8 per deck) and 16 dedicated effects controls. Just like the original Mixtrack, the Mixtrack version 2 features a mixer section with a crossfader, upfaders and 3-band EQ, it comes with Virtual DJ LE software and is powered via USB. Therefore all you need is a computer!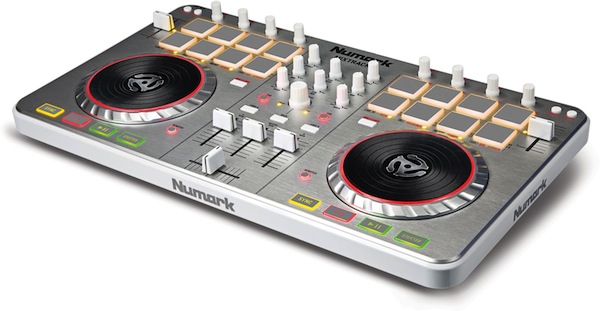 ](https://www.absolutemusic.co.uk/numark-mixtrack-ii-usb-dj-controller.html)
And the difference between the Mixtrack 2 and the Mixtrack Pro 2? Just like the original versions, the main difference is that the Pro version features a built-in audio interface so you can connect speakers directly to it. However, the Mixtrack Pro 2 also comes with Serato DJ Intro software as opposed to Virtual DJ LE.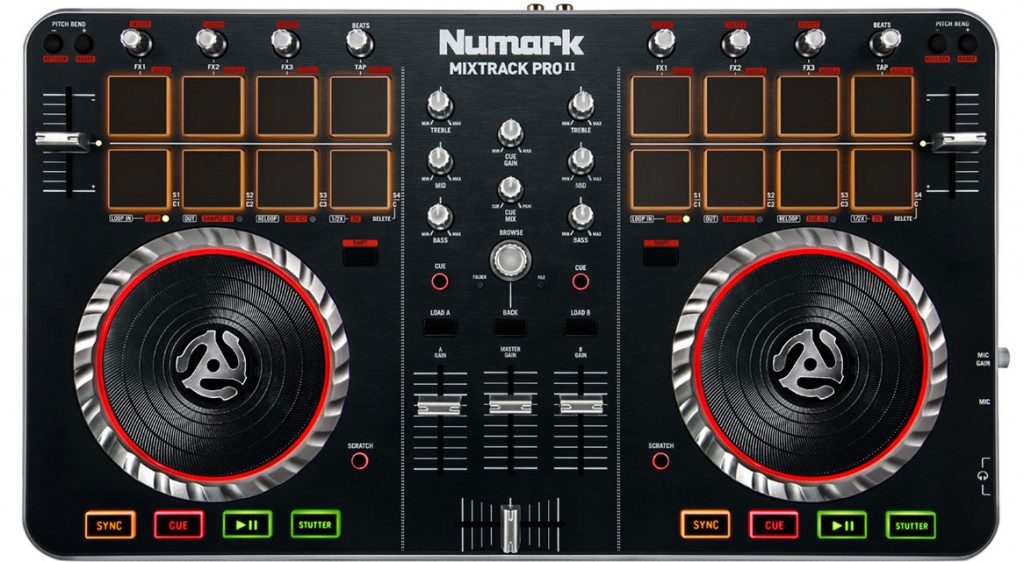 ](https://www.absolutemusic.co.uk/numark-mixtrack-pro-ii-dj-controller-with-audio-i-o.html)
For more information on either the Numark Mixtrack 2 or Mixtrack Pro 2, click the links below or give us a call on 01202 597180.
Numark Mixtrack Pro II - More Info/Buy

Numark Mixtrack II - More Info/Buy

<p style="text-align: center;">



***If you're interested in buying and you have seen it cheaper elsewhere, please call us or use our

As well as receiving our first rate customer service you can also claim money off your next purchase with our loyalty points scheme and receive a 3 year warranty if you sign up to our FREE VIP Club (click here for more infomation). Many of our items also come out on a FREE next-day delivery service to mainland UK customers, so you won't be left waiting!
Also, if you want to keep up with all our latest offers, competitions, news and videos, why not follow us on Facebook and Twitter?