NEW MIXTRACK QUAD NOW IN!
Posted on Fri 16 August 2013 in DJ Gear

If you're a digital DJ and are after a 4-deck controller on a budget then you'll be pleased to hear that we've recently taken delivery of our first lot of Numark Mixtrack Quads. At less than £220, this portable controller hooks up to your computer via USB and although it comes with Virtual DJ LE, it can be mapped to control all major DJ software, such as Traktor.
The Mixtrack Quad features a four-channel mixer with a built-in audio interface (allowing you to hook it directly up to speakers), plus two sturdy jog wheels, 8 performance pads per physical deck (for controlling loops, samples and cue points) and more!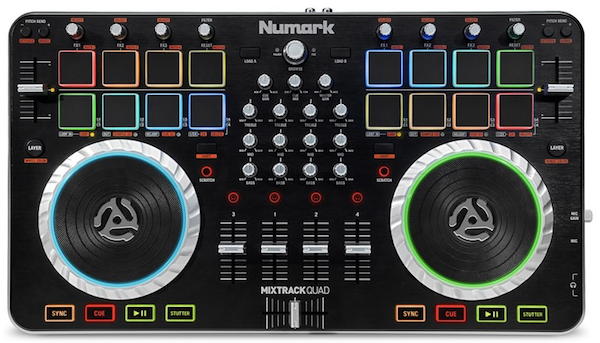 For more information on the Numark Mixtrack Quad, click the link below, give us a call on 01202 597180 or e-mail shop@absolutemusic.co.uk.