GET TRAKTOR PRO 2 FREE WITH KONTROL Z1
Posted on Fri 06 December 2013 in DJ Gear
The Traktor Kontrol Z1 is a compact 2-channel mixer controller for Traktor Pro software and the Traktor DJ iOS app. Simply hook it up to your Mac, PC, iPad, iPhone or iPod Touch and gain instant hands-on control over two channels, with dials and faders for EQ, levels, filter and of course, the crossfader. Whether you're using it with the included Traktor LE2 software on your computer, or the Traktor DJ App (available from the App Store), the Z1 provides a great way for creating a more traditional, hands-on DJ experience.
Up now until 10th January 2014, anyone who purchases a Traktor Kontrol Z1 will be able to claim Traktor Pro 2 (the industry standard DJ software) for FREE upon registration.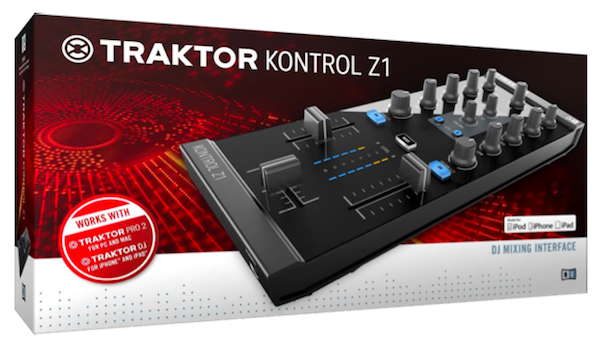 Traktor Pro is the industry's leading professional DJ software. It provides four decks for creating complex layered mixes, plus Remix Decks, which allow you to load in additional loops for creating live remixes. Traktor Pro 2 also comes with plenty of built-in effects for adding unique twists to your performances.
With Traktor, you can mix like a traditional DJ by manually beatmatching tracks, or, with the software's advanced BPM detection technology, you can simply hit the 'sync' button and have the software do the beatmatching for you! This will leave you much more time to take your mixes in new, interesting and unique directions.
For more information on the Traktor Kontrol Z1, click the link below, give us a call on 01202 597180 or e-mail shop@absolutemusic.co.uk.
Traktor Kontrol Z1 - More Info/Buy
Traktor DJ App (for iPad) - More Info/Download