WOLF + LAMB WITH NOVATION
Posted on Wed 23 October 2013 in Computer Music
Zev and Gadi, better known as Wolf + Lamb are producers, who make music, perform and throw parties as part of the Crew Love collective. The group often come together at The Marcy Hotel in Brooklyn, New York, to work on collaborative projects and in this interview, Zev and Gadi talk about what they love about the new Novation Bass Station II analogue synth, Novation MiniNova analogue-modelling synth and Novation SL MkII controller keyboard.
CLICK HERE to read the full interview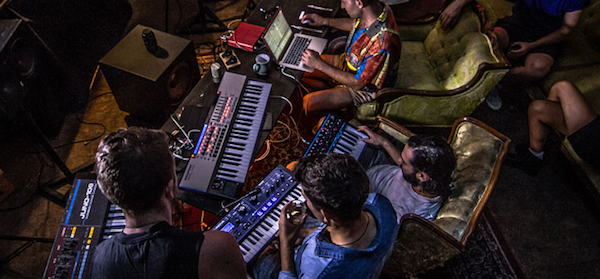 For more information on any of these products, please click the links below, give us a call on 01202 597180 or e-mail shop@absolutemusic.co.uk.
Novation Bass Station II - More Info/Buy
Novation MiniNova - More Info/Buy
CLICK HERE to view our range of Novation SL MkII controllers
CLICK HERE to view our range of Ableton software and bundles