Get Traktor Pro 2 Free with the Kontrol X1 Mk2 or Kontrol Z1
Posted on Fri 01 August 2014 in Computer Music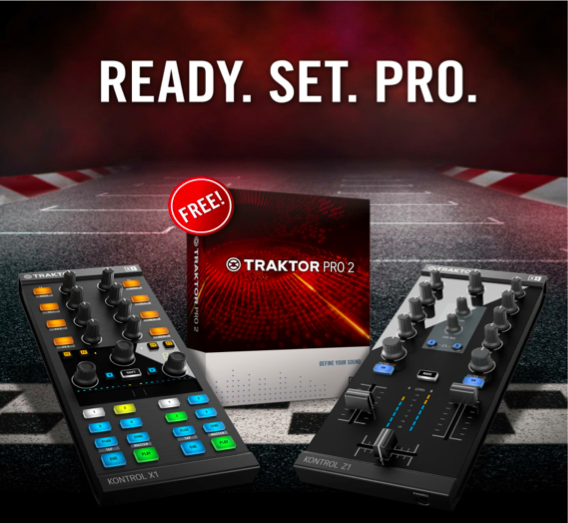 Throughout August 2014, anyone who purchases a new Traktor Kontrol X1 Mk2 or Kontrol Z1 from us and registers it with Native Instruments will receive a free of charge download to Traktor Pro 2, the industry standard DJ software.
The Kontrol X1 Mk2 is a compact controller for Traktor software, featuring controls for FX, cue buttons, a touchstrip and plenty more. The X1 Mk2 is ideal for getting more hands on with your software if you're lacking space, or if you're simply looking to add to an existing DJ set-up, e.g. one based around timecode.
The Kontrol Z1 provides a hands-on mixer for Traktor software, and it is even compatible with Native Instruments' powerful Traktor App for iPad/iPhone (click here for more information on Traktor DJ for iPhone/iPod Touch - click here for more information on Traktor DJ for iPad). The Z1 provides a crossfader, upfaders, filter, EQ and gain controls, plus more. It also features an integrated 24-bit soundcard, so you can plug your amp/speakers and headphones directly into the unit.
For more information on the Traktor Kontrol X1 Mk2 or Traktor Kontrol Z1, click the links below, give us a call on 01202 597180 or e-mail shop@absolutemusic.co.uk.
Traktor Kontrol X1 Mk2 - More Info/Buy