NOVATION LAUNCHKEY ACCOMPANIES WILL.I.AM LIVE TOUR
Posted on Thu 09 January 2014 in Computer Music
Novation recently spoke to Keith Harris, a multi-instrumentalist who tours with acts such as will.i.am, Backstreet Boys and Cee Lo Green in the capacity of Musical Director. In this short interview, he explains how the Launchkey 25 and Launchpad play a major role in the show, in combination with a computer running Ableton software.
However, it's not just the stage where Keith relies on Novation; his studio also features SL MkII and Impulse controller keyboards and a MiniNova synthesiser.
CLICK HERE to read the full article.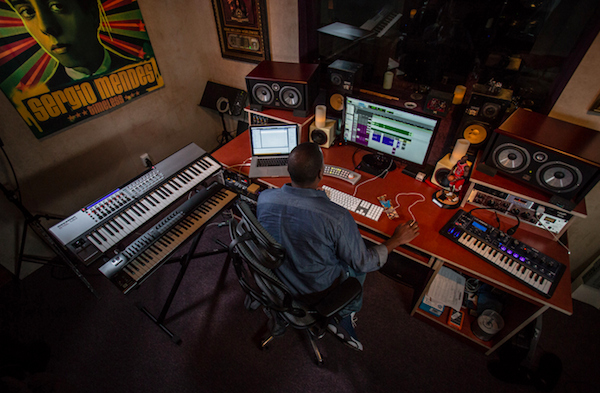 For more information on any Novation product mentioned in this article, click the links below, give us a call on 01202 597180 or e-mail shop@absolutemusic.co.uk.
CLICK HERE to view our range of Launchkey controllers & bundles
Novation Launchpad S - More Info/Buy
CLICK HERE to view our range of Ableton products & bundles
CLICK HERE to view our range of Novation SL MkII controllers & bundles
CLICK HERE to view our range of Impulse controllers & bundles