MATT ROBERTSON IN-DEPTH INTERVIEW
Posted on Wed 23 October 2013 in Computer Music
Matt Robertson is professional programmer, producer, orchestrator, sound engineer and major synth enthusiast! Just check out his studio; it's packed with the things!
Novation recently caught up with Matt to talk about his job, his equipment and his live work. If this is a line of work that you're interested in then it makes a great read!
CLICK HERE to read the full interview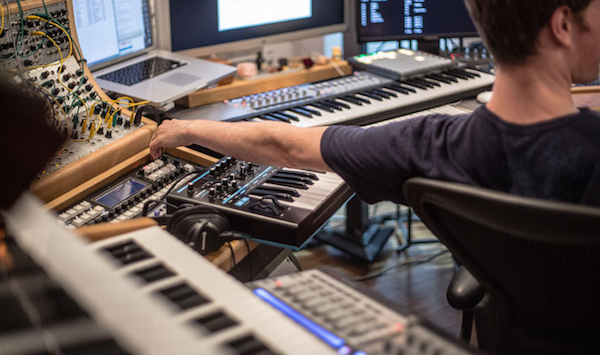 For more information on any Novation or Focusrite product mentioned in this article, please click the links below, give us a call on 01202 597180 or e-mail shop@absolutemusic.co.uk.
CLICK HERE to view our range of Novation SL MkII keyboards/controllers
Novation Launchpad S - More Info/Buy
Novation Launchpad Mini - More Info/Buy
Focusrite ISA 430 MkII Channel Strip - More Info/Buy
CLICK HERE to view our range of Ableton software and bundles